Taylor man charged and arrested in infant's death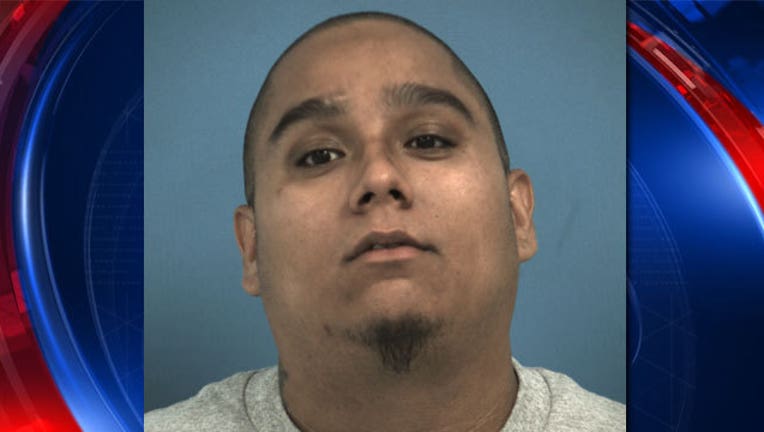 article
A man was arrested by Taylor Police Officers and charged with Injury to a Child in the death of a ten week old infant that occurred in July. Kerry Pachicano of Taylor was charged with the Second Degree Felony for the death of Amri Hoover, a 10 week old baby girl. 
On July 27, 2016, Taylor Police Officers responded to 401 E. Third Street on a baby who was not breathing. According to police, the baby was dead on the scene. Amri Hoover, a 10 week old baby girl, of Taylor, was discovered deceased by family members at their residence at 401 E. Third St.
There were no obvious signs of trauma observed on the deceased.
Taylor Police Detectives began conducting a death investigation into this incident. Assisting the Taylor Police Department is the Williamson County Crime Scene Unit, Williamson County District Attorney's Office, Texas Child Protective Services, Precinct Four Justice of the Peace Judge Judy Hobbs, and the Tarrant County Medical Examiner's Office. Williamson County Victim's Assistance Volunteers were called to the scene to provide services to the family.
An autopsy was conducted by the Tarrant County Medical Examiner's Office. As a result of this investigation, and in consultation with the District Attorney's Office and the Tarrant County Medical Examiner's Office, Taylor Police Detectives obtained an arrest warrant for Kerry Pachicano, 30 years old, of Taylor, for Injury to a Child, a Second Degree Felony.
Mr. Pachicano is the step-father of the deceased infant.
The investigation revealed that there was probable cause to believe that Mr. Pachicano recklessly placed the child in an unsafe position to sleep by allowing the child to sleep face down on a pillow and placing two blankets over the head and face of the child. These actions lead to the suffocation of the child resulting in her death.
On August 25, Mr. Pachicano was arrested at the Taylor Police Department and transported to the Williamson County Jail, where he was booked and is currently being held under a $250,000 bond.
The investigation is ongoing.