Team of burglars arrested, one still on the loose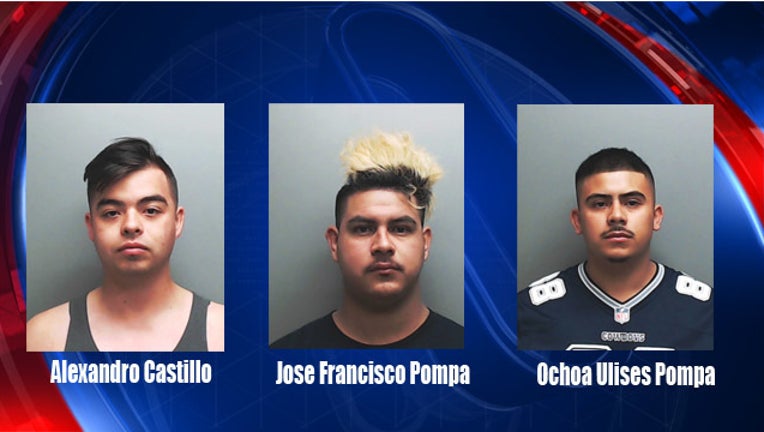 article
AUSTIN, Texas - San Marcos Police have arrested three San Antonio men and are still searching for a fourth.
According to police the men allegedly burglarized two hardware stores on Saturday, May 25 and another store on Thursday afternoon.
Police arrested Ulises Pompa Ochoa, 21, Jose Francisco Pompa, 22, and Alexandro Castillo, 22 Thursday around 12:30 a.m.
A surveillance operation was set up by police at Elliot Electrical Supply on 1904 Dutton Drive.  Police observed four men leave their vehicles pry open the front door of Elliot Electrical Supply and begin removing items, including Yeti coolers, and power tools from the store.
"These arrests represent the strong teamwork that exists in the San Marcos Police Department," said SMPD Cmdr. Kelly Earnest. "These arrests are the culmination of the work of a tenacious detective who gathered information and the patrol officers who executed a surveillance plan and used excellent tactics for apprehension. When suspects like these are arrested, the community is a safer place to be."
Police were able to restrain three suspects.
All three men were arrested and have been charged with burglary and evading arrest.
Detectives are continuing to investigate other burglaries of hardware stores in San Antonio, New Braunfels, Pleasanton and San Marcos.
Police are still looking for a fourth suspect who escaped, anyone with information is asked to call Detective Aubry at 512.753.2306.