Ten people displaced after apartment fire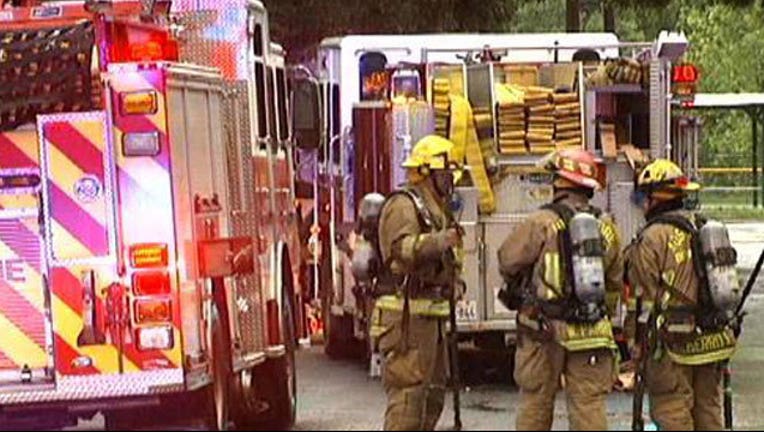 article
"In the hallway there was a lot of smoke, you could just smell the smoke coming," said Sarah Heier, resident.
She remembers the urgency she sensed when she smelled smoke in her apartment hallway.
"We knew it was real we just didn't know our building would be affected. Then I went in the hallway and I could actually smell the smoke, then I knew it was real," said Heier.
Firefighters said a bolt of lightning struck the fifth floor attic, sparking a fire, and causing heavy damage.
"I got my door banged on around 9:30, 10:00 and the firemen just hustled us, me and the dogs out," said Cullen Metcalf-Kelly, resident.
But there was another challenge firefighters had to face as they continued to battle the blaze.
"There was a gas line on the roof that was free flowing with gas," said Palmer Buck, AFD Division Chief.
Firefighters fought the flames for about an hour and were forced to pull a second alarm before it was put out. Sarah Heier says, although the circumstances were rough, she saw this as an opportunity to connect with her neighbors.
"It is a bonding experience, because you have a shared story to talk about and really it's a conversation starter with neighbors," said Heier.
The price tag on the damage is estimated to be around $700,000.Those who live in this complex are just glad they could live to tell the tale.
"We packed up some valuable and our computers and bags and got out as quick as we could," said Heier.
"It was definitely a rude awakening for sure," said Metcalf-Kelly.
AFD says the American Red Cross will help out. The displaced residents are working with their apartment management.