Texas AG: Childress PD can keep 'In God We Trust' on cars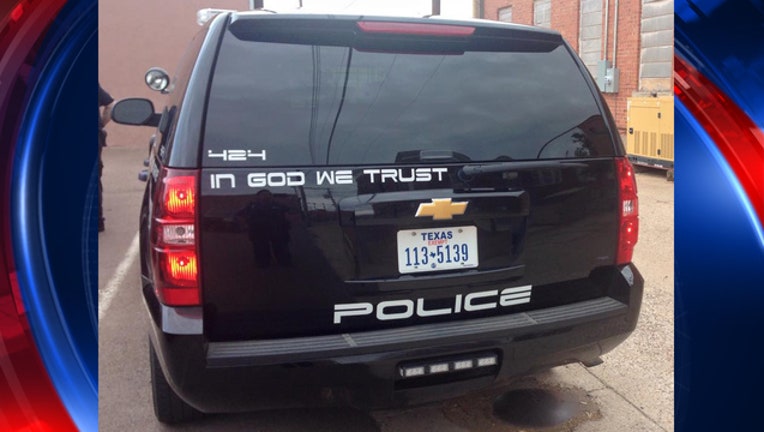 article
The Texas Attorney General said a police department displaying "In God We Trust" on its patrol vehicles is not unconstitutional.
Attorney General Ken Paxton issued an opinion stating that courts would likely rule that displaying the motto was protected by the first amendment.
The Freedom From Religion Foundation demanded in September that the decals be removed from police cruisers in the City of Childress.
The Childress police chief responded at the time very publicly via the department's Facebook page.
"After carefully reading your letter I must deny your request in the removal of our Nations motto from our patrol units, and ask that you and the Freedom From Religion Foundation go fly a kite," Childress Police Chief Adrian Garcia wrote.
FOX 4 is on YouTube -- http://bit.ly/fox4subscribe