Texas Attorney General's Office launches website to fight opioid abuse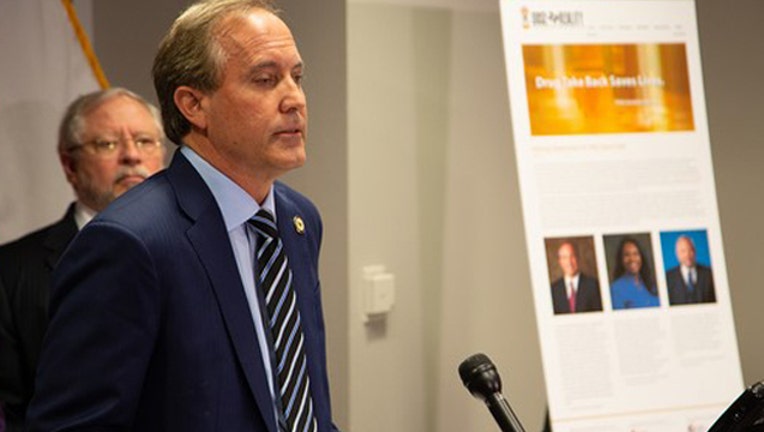 article
AUSTIN, Texas (FOX 26) — Texas Attorney General Ken Paxton has launched Dose of Reality, a comprehensive website to inform and educate Texans about the dangers of misusing prescription painkillers. The website is available at www.DoseofReality.Texas.gov.
Attorney General Paxton led a news conference on Tuesday and was joined by Department of State Health Services Commissioner Dr. John Hellerstedt and Health and Human Services Executive Commissioner Courtney N. Phillips.
"The misuse and abuse of prescription opioids cost lives and devastate Texas families in every region of our state," said Attorney General Paxton during the news conference. "Opioids such as OxyContin and hydrocodone are prescribed by doctors to treat moderate to severe pain, but have serious risks and side effects. When patients are not well informed, these drugs can inflict far more pain than they prevent. The Dose of Reality website is intended to give Texans the information they need to avoid those unintended consequences. My office will continue to do everything it can to protect Texans from the opioid crisis."
The Dose of Reality website provides individuals, patients, health care providers, teachers, coaches and others with opioid-related resources in one location, allowing for quick and easy access to vital information. The site also includes details on approaches to preventing opioid abuse and addiction, proper pain management, safe storage of prescription painkillers and guidelines on responding to an opioid overdose. It also features a statewide take back map of locations that accept prescription opioids for safe disposal.
The nationally-acclaimed and award-winning Dose of Reality website was conceived by the Wisconsin Department of Justice in September 2015 provided to Texas, Arkansas, Georgia, Maine, Minnesota and Nebraska at no cost. Attorney General Paxton's office partnered with the Wisconsin DOJ, Texas Health and Human Services Commission and the Texas Department of State Health Services on content development for DoseofReality.Texas.gov.