Texas border city considers helping US jail immigrants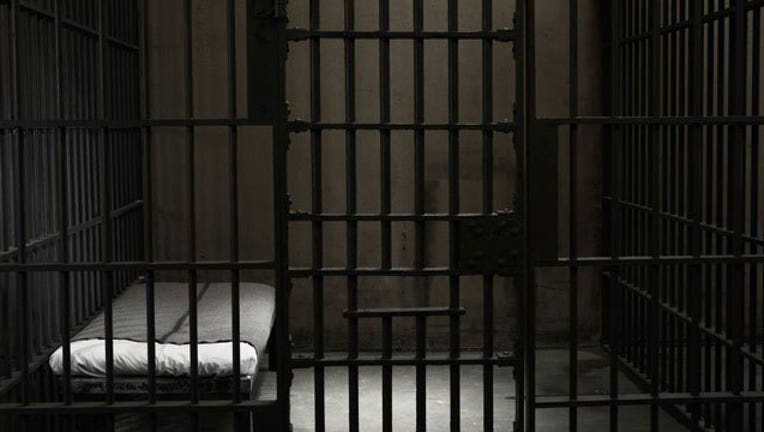 article
El Paso, Texas, is caught in an immigration conundrum.
The summer heat has reduced the river separating El Paso from Juarez, Mexico, to a dry, brown plain, allowing hundreds of people to run across the riverbed recently to embrace their relatives and take pictures. The four-minute visits were approved by border authorities on both sides, as part of an event called "Hugs Not Walls."
Meanwhile, each night El Paso's jail - under contract with the federal government - takes in hundreds of immigrants awaiting deportation.
"It sends mixed messages," said El Paso County Commissioner Vincent Perez, who wants to end the county's detention contract with the U.S. Marshals Service. "Our local jails can be used to enforce federal immigration law if they're brought in by Border Patrol and ICE," referring to Immigration and Customs Enforcement.
The Trump administration's immigration crackdown and a new Texas effort to aid federal agents have forced El Paso to grapple with whether its county jail is being used to facilitate policies its residents vigorously oppose. Most El Paso residents trace their heritage to Mexico, and many U.S. citizens born and raised in Texas' largest border city have family on the other side of the Rio Grande. El Paso's leaders say they have great sympathy for immigrants living in the U.S., legally or not, and yet the city plays an important role in the enforcement of immigration laws.
The U.S. Marshals typically use El Paso's jail space to hold inmates awaiting federal court hearings in El Paso, most of them from the surrounding region, as part of a longstanding agreement with the county. Top local officials and some advocates say detaining immigrants in El Paso is more humane than pulling out of the contract. They argue those who are held locally have better access to lawyers and their families instead of pushing them to distant county jails or private detention facilities. Two facilities that might take inmates in El Paso's place are more than 80 miles away, making them nearly inaccessible to families without a car or a driver with a license.
"We are fighting for ending immigrant detention, but this proposal doesn't accomplish that," said Fernando Garcia, executive director of the Border Network for Human Rights, the El Paso-based nonprofit group that organized the "Hugs Not Walls" event.
"If they cancel the contract, what is going to happen with those immigrants in El Paso County?" Garcia said. "They're going to take them somewhere else."
El Paso is also among the cities and civil rights groups that are suing the state over its new law targeting so-called sanctuary cities. The law requires police officers to ask about a person's immigration status during routine stops. Police chiefs and sheriffs who don't cooperate with federal requests to hold criminal suspects without legal status for possible deportation could be charged with a crime.
Federal judges in San Antonio and Austin heard arguments in the case in June. Those suing the state are seeking to stop the law before it would go into effect in September. The state is backed by the Trump administration, which sent a lawyer to argue in support of the law at one hearing.
The law was especially unpopular in El Paso, nearly 600 miles west of the state Capitol. El Paso's population is more than 80 percent Latino. But of the cities and counties suing Texas, El Paso takes by far the most federal inmates on contract in its county jail - typically around 700 people on a given day.
That fills one-third of El Paso County's available jail space and supports hundreds of jobs at the sheriff's office. According to figures provided by Perez, the contract brought in $21 million in revenue during the last fiscal year. It's next up for renewal for an additional three years in 2018.
Based on his study of the inmates' cases, Perez estimates that about 90 percent were arrested by the U.S. Border Patrol and ICE. Around 70 percent are charged with crimes related to re-entering the U.S. illegally after a previous deportation or similar immigration-related offenses, he said, as distinguished from someone facing a deportation order.
But so far, Perez is alone on the county commission. His motion at a June 12 meeting of the commissioners' court to end the contract did not get a second commissioner's support and failed without a vote.
Wiles, one of the officials named in the lawsuit against the state, said that in addition to keeping the inmates near advocates and their families, the contract also supports jobs in the sheriff's office that would otherwise go to private companies "where profit is the bottom line."
"We're facilitating the criminal justice process in the best possible way, under the circumstances that we have," Wiles said.
He argued the contract with the marshals is a separate issue from the Texas anti-sanctuary law, which he said places an unfair burden on his office and gives sheriff's deputies authority that should belong to federal immigration agents.
"Even though I'm not going to stand in the way of federal agents doing their job, I don't want to do their job," Wiles said.
El Paso County Judge Veronica Escobar, the county's top administrative official, attended a previous "Hugs Not Walls" event and continues to study the jail contract. Escobar is an outspoken critic of state and federal immigration priorities, and called current system immigration laws "terrible."
But Escobar said El Paso still needs to work with other law enforcement agencies when appropriate.
"This is a very different question about a population that will be housed somewhere," she said. "Until we change the laws and get to the root cause, this is a reality. We can either make it worse, or not."
___
Follow Nomaan Merchant on Twitter at http://www.twitter.com/nomaanmerchant .