Texas governor out to quiet doubts over who's in charge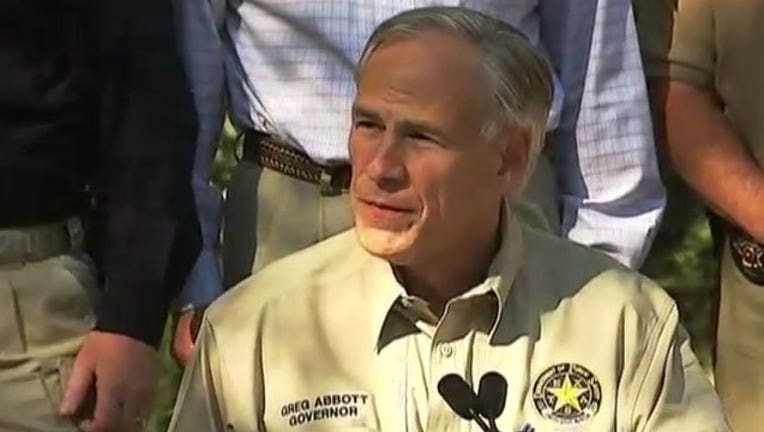 article
AUSTIN, Texas (AP) - Republican Texas Gov. Greg Abbott is demonstrating his power and wants to quiet doubts over who's really calling the shots in the biggest conservative state in America. But that doesn't mean the Legislature he is summoning back to work will deliver on his wishes.
Abbott surprised lawmakers by reviving a long list of conservative measures that failed despite Republicans fully in charge at the Texas Capitol, including a "bathroom bill" targeting transgender people that has deepened a GOP rift and is opposed by major corporations such as Apple and Google.
Abbott also stuffed a special session agenda that begins in July with more anti-abortion efforts, anti-union proposals, school vouchers and more. Not all of the 20 priorities he announced Tuesday are likely to prevail but that may be fine for Abbott, who is out to reassert himself over criticism that his leadership has been lacking and that he was letting the state's powerful lieutenant governor set the terms instead.
"I wish he would have had that press conference before the session ended. It would have made it easier," Republican state Rep. Jason Villalba said Wednesday. "Had he done that, there would have been a little more guidance from the top about what we need to do in Texas in accordance with what his political philosophies are."
Villalba said Abbott, who is up for re-election in 2018, made clear while rolling out the special session agenda that he was in charge. But "even though he says 'Here are 20 things that matter,' we said no to a good 25 percent of those items already."
The session starts July 18 and lawmakers are unlikely to ram through all the items in just one month.
Special sessions are not unusual in Texas - Rick Perry routinely ordered the Legislature to work extra weeks and months during his 14 years as governor. But unlike Perry, who ran the job with back-slapping swagger, Abbott has kept a far quieter profile since taking office in 2015 and given room for others to seize the spotlight.
None more so than Republican Lt. Gov. Dan Patrick, whose office carries considerable power in Texas politics because it presides over the state Senate. Patrick led the push for a North Carolina-style "bathroom bill" and ran President Donald Trump's campaign in Texas.
Patrick, who has repeatedly said he won't run for Abbott's job next year, set the agenda for social conservatives and helped force a special session when bathroom restrictions and property tax changes fizzled out in the House.
Abbott put the blame on lawmakers for the stalled proposals and said it would be their fault again if the measures failed a second time.
"If they fail, it's not for a lack of time. It would be because of a lack of will," Abbott said.
The sharpest debates are again likely to involve a so-called bathroom bill. A version endorsed by Abbott stops short of requiring people to use the bathroom listed on their birth certificate but would rollback transgender protections in major Texas cities.
"How many chances do the Republicans need to get their agenda passed? They control everything," Democratic state Rep. Eric Johnson said. "It's a lesson in failed leadership, is what it is."
___
Follow Paul J. Weber on Twitter: www.twitter.com/pauljweber