Texas governor says he'll deny 'sanctuary cities' some funds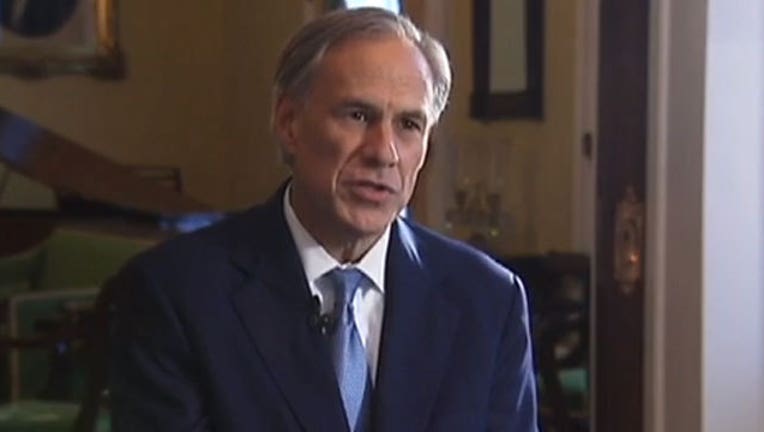 article
AUSTIN, Texas (AP) — Texas Gov. Greg Abbott dealt his first fiscal threat Wednesday to "sanctuary cities" by making a $250 million array of criminal justice grants off-limits to counties that don't fully cooperate with federal immigration authorities.
The new restrictions mirror a failed effort by Republicans in Congress last month to block money to jurisdictions that don't share immigration information or honor federal detention requests. The White House had threatened a veto and Democrats criticized the proposal as anti-immigrant.
Abbott, a Republican who frustrated conservative activists by not pushing get-tough immigration measures earlier in his term, is now implementing the idea on a smaller scale in Texas. But any withheld dollars may be minimal.
Dallas County Sheriff Lupe Valdez provoked the change after recently announcing that the nation's seventh-largest jail may no longer honor all federal requests to keep certain immigrant suspects in extended custody. Even so, Dallas County has yet to turn down one of nearly 1,500 requests so far this year, spokesman Raul Reyna said.
Other big county jails in Austin, which is also overseen by an elected Democratic sheriff, and San Antonio say they grant all detainer requests.
Abbott said counties applying for criminal justice grants controlled by his office must now certify that federal detention requests will be honored. Dallas County has received about $78,000 so far this year, a fraction of the $146 million sheriff's office budget.
"As governor, I simply will not allow (criminal justice) grant funding administered by this office to support law enforcement agencies that refuse to cooperate with a federal law enforcement program that is intended to keep dangerous criminals off Texas streets," Abbott wrote in a letter.
A detainer request is when U.S. Immigration and Customs Enforcement, which has access to fingerprint data taken at bookings, asks jails to hold immigrants for up to 48 hours, giving its agents time to decide whether to take the person into federal custody and pursue deportation.
Congressional Republicans had introduced their legislation after a Mexican national in the country illegally was charged in the fatal shooting of a San Francisco woman this summer. On Tuesday, the San Francisco sheriff who vigorously defended the city's sanctuary policies lost his bid for re-election by a 2-to-1 margin.
Valdez has said her jail may no longer honor detainer requests if the people are suspected of minor crimes. Reyna declined comment on Abbott's directive, citing a lawsuit filed against the sheriff's office last week by people who say they were detained for unconstitutionally long periods.
The lawsuit was filed the same day Abbott sent a letter publicly embracing "sanctuary cities" crackdowns that Republicans have tried and failed to pass in Texas since 2011. Abbott until then had mostly deflected questions about whether he supported such proposals.
Matt Simpson, senior policy strategist for the American Civil Liberties Union of Texas, said Texas county jails routinely comply with the requests.
"I'm not sure Texas has any sanctuary cities," he said.
___
Robbins reported from San Antonio.
___
Follow Paul J. Weber on Twitter: www.twitter.com/pauljweber