Texas Head Coach Charlie Strong lounges in his office with tigers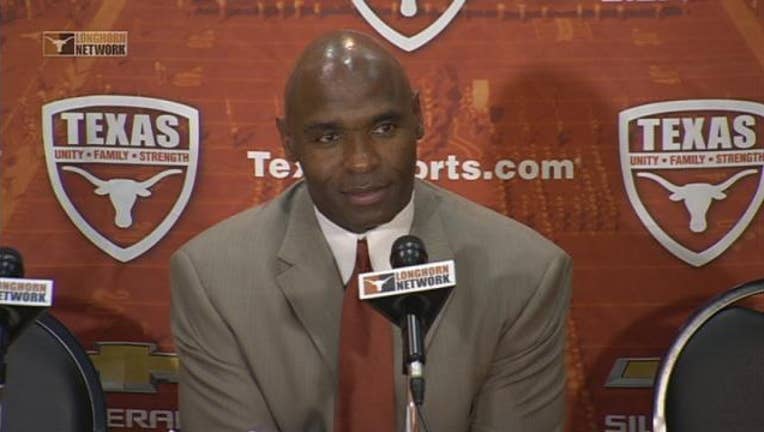 A photo of Texas Head Coach Charlie Strong made the rounds of social media Tuesday.
The photo posted by Linebacker Dalton Santos showed Strong relaxing in his office as a pair of tiger cubs wrestled on the ground.
Just another day at the office, right?
It appears the two cubs were visiting the university Tuesday.
University of Texas officials say a friend of the staff is fostering these 10-week-old cuties named Bonnie and Clyde.
They'll eventually head to the Portland Zoo but not before making a few new friends out at DKR Texas Memorial Stadium.