Texas House speaker didn't want suicide over 'bathroom bill'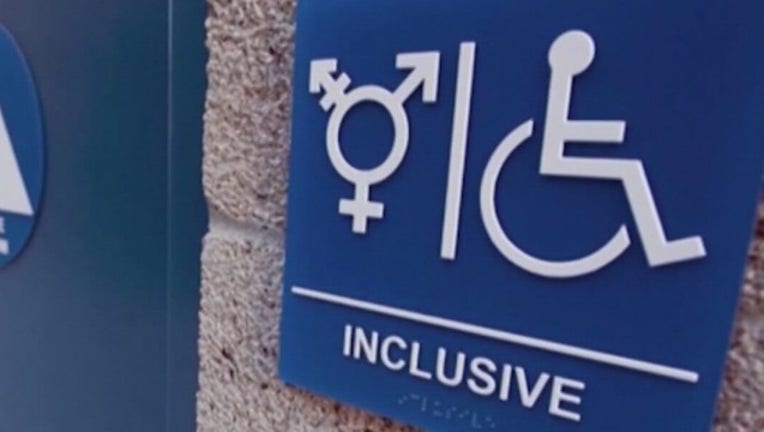 article
AUSTIN, Texas (AP) - The driving force in Texas behind a "bathroom bill" pushed back Monday after the Republican House speaker was quoted as saying he didn't want a "suicide" on his hands over efforts to restrict which restrooms transgender people can use.
LGBT rights groups and other opponents, meanwhile, praised House Speaker Joe Straus over comments published in The New Yorker that signaled a moral opposition to a "bathroom bill" alongside his repeated condemnation of the measure as bad for the Texas economy.
In the story published Monday, author Lawrence Wright wrote that Straus told him about a senator coming to his office with a proposed compromise just before the bill collapsed in May.
"I'm not a lawyer, but I am a Texan," said Straus, according to the magazine. "I'm disgusted by all this. Tell the lieutenant governor I don't want the suicide of a single Texan on my hands."
Aides to Straus did not return emails Monday.
The comment appeared to echo concerns raised by LGBT rights groups that efforts to restrict which bathrooms transgender people can use further marginalize a group of people who at least one recent survey has shown attempt suicide at a higher-than-average rate.
Republican Lt Gov. Dan Patrick has spearheaded the push for a North Carolina-style "bathroom bill" in Texas, and a spokeswoman said Monday he did not send any senators to Straus' office. She said the bill has never been about discrimination and that if Straus' comments were accurate, it would be "the latest of his reasons" for opposing the bill.
"The Lt. Governor hopes the Speaker did not make these comments. Obviously no one wants to see harm to anyone as a result of any legislation that is passed," Patrick spokeswoman Sherry Sylvester said in an email to The Associated Press.
Straus is the powerful leader of the GOP-controlled House and for months has gone against Abbott and Patrick - as well as most Texas Republican lawmakers - in his public rejection of efforts to impose bathroom restrictions on transgender people. Patrick has blamed Straus for sinking the measure and forcing a special legislative session that will begin July 18.
In December, the largest survey of transgender Americans painted a grim picture of pervasive discrimination and harassment, finding that 40 percent of respondents said they had attempted suicide at some point. The survey by the National Center for Transgender Equality assessed input received in 2015 from 27, 715 respondents in all 50 states. Researchers have estimated that the overall attempted suicide rate in the U.S. is less than 5 percent.
Leaders of Equality Texas, an LGBT right group, and Texas Competes, which says it has gathered signed opposition from more than 1,000 companies including Amazon and American Airlines, said they were glad to see a leading Republican share concerns that opponents have voiced for months.
"I'm pleased to see he said that. It's true that literally people's lives are at stake here," said Chuck Smith, executive director of Equality Texas.
Abbott made what he calls "privacy protection legislation" part of a lengthy special legislative session agenda. He said last week that Texas needs bathroom regulations for "protecting the privacy of women and children" to avoid what he described as a patchwork of conflicting regulations across the state.
Some of Texas' biggest cities, including Dallas and Austin, have anti-discrimination ordinances that extend protections to transgender people in public spaces.
___
Follow Paul J. Weber on Twitter: www.twitter.com/pauljweber