Texas school officials investigate 'White Power' signs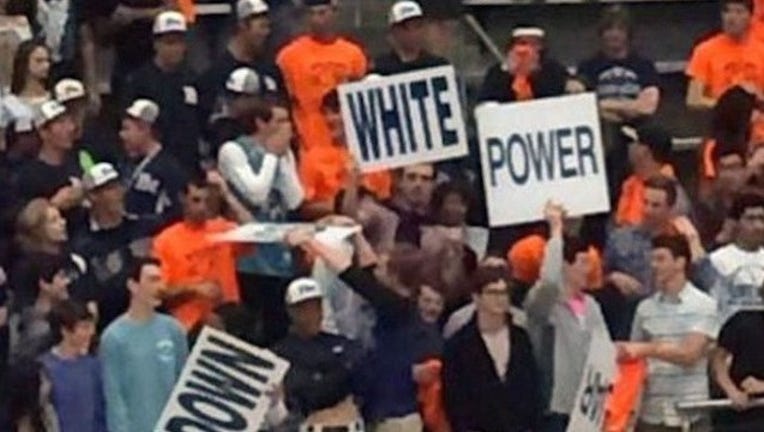 article
FLOWER MOUND, Texas - A North Texas school district is investigating the actions of students at a high school basketball game who held up signs saying "White" and "Power."
Superintendent Kevin Rogers says in a statement he's "disheartened" by the actions of some students at Flower Mound High School who held up a placard with the word "White" alongside another that read "Power."
The Flower Mound boys were playing Plano East on Friday when cellphones captured images of the signs. The images were then circulated on social media.
Plano East is more racially diverse than Flower Mound.
Rogers says a review is underway and that administrators "intend to act on our findings." He adds that his district has the "highest respect" for Plano East.
Flower Mound won the game, 75-73, in three overtimes.
Copyright 2015 The Associated Press. All rights reserved. This material may not be published, broadcast, rewritten or redistributed.