Texas State identifies students arrested, releases statements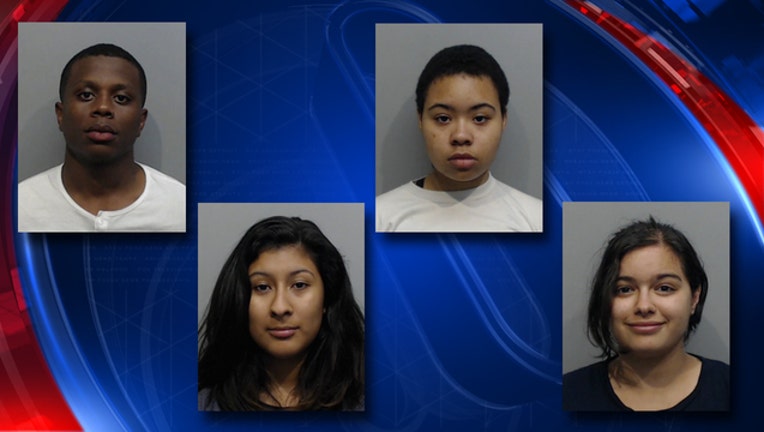 SAN MARCOS, Texas (FOX 7 Austin) - Texas State University has identified the students who were arrested on campus during counter protests. In anticipation of Texas nomads SAR arrival, students gathered Wednesday to counter protest the outside group's demonstration. 
A fight broke out and campus police arrested four Texas State students. According to a statement released by the University no tasers were used and no students were harmed.
The students were identified as and charged with:
22-year-old Tyvonte Davis-Williams, disorderly conduct-language

22-year-old Alejandra Navarrete, Failure to identify; Providing false information

20-year-old Nazarene Freeman, Interference with public duties; Failure to identify

24-year-old Claudia Gasponi, Resisting arrest, search or transportation; Interference with public duties
Texas State University President Denise Trauth and Texas State University Police Chief Laurie Clouse have also released a video message and a statement regarding the student arrests and incident on the San Marcos Campus on Wednesday, May 1.
Statement from Texas State University Police Chief Laurie Clouse:
To watch President Trauth's statement regarding the arrests, click here.
Tensions remained high on campus on Wednesday, students wearing MAGA hats were surrounded by a crowd of students with different political views arguing with them. The difference in political views kept the students at a standstill for about an hour. 
---
RELATED