Texas veteran asks for 100 cards for his birthday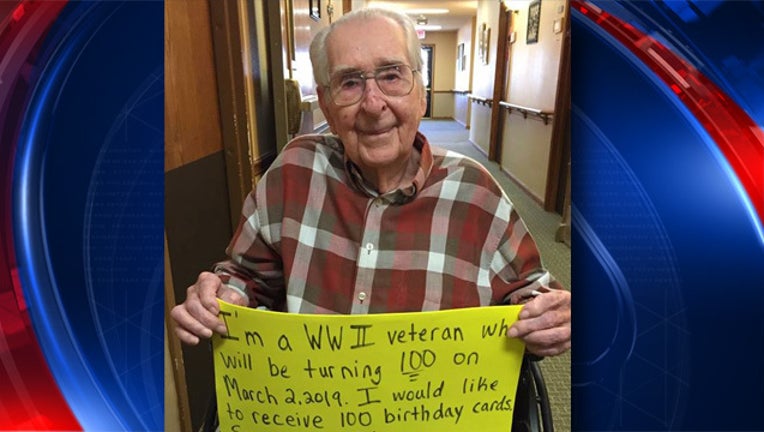 article
WICHITA FALLS, Texas (FOX 7 Austin) - A Texas veteran is asking for 100 cards for his birthday. The World War II veteran will be turning 100 years old on Saturday, March 2, 2019, according to a Facebook post. 
The picture of 99-year-old Joe Cuba holding the cardboard sign asking for birthday cards was shared in a Facebook post on Tuesday, February 19 by Stephanie Veitenheimer. Since then, it has been shared at least 2,000 times. 
After the Facebook post received a viral amount of attention online, Veitenheimer updated the caption of the Facebook post. It read, in part, " It has been a great day, thanks for sharing to the WORLD!!! We can't wait to see all the cards he will get. Went and updated to a HUGE box."
Anyone interested in sending Joe a birthday card can mail one to the address below:
Joe Cuba
918 Midwestern Parkway
Wichita Falls, Texas 76302
---
RELATED
Army sergeant reunited with dog he met in Iraq at Austin airport
Bill filed to designate Airport Blvd. as Richard Overton Memorial Highway
Austin cyclist group rides in memory of Tony Diaz, asks CapMetro for changes
GoFundMe made for WWII veteran living in Austin
Austin community steps up to help repair WWII veteran's home