Texting suicide suspect seeks suppression of statements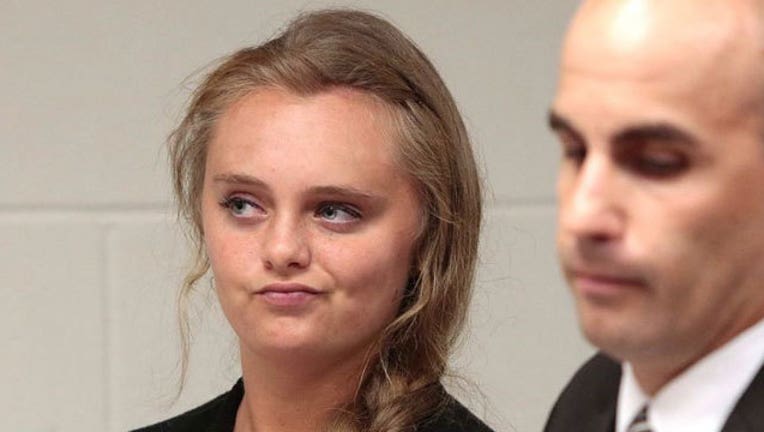 article
TAUNTON, Mass. (AP) — A woman who sent her boyfriend text messages encouraging him to kill himself asked a judge Friday to keep statements she made to police out of her involuntary manslaughter trial.
The request was among almost two dozen motions filed by lawyers for Michelle Carter, 19, in Taunton Juvenile Court, The Boston Globe reported.
The Plainville woman is charged in the 2014 death of 18-year-old Conrad Roy III, of Mattapoisett.
At a hearing, the judge did not rule on the motions but said the trial could start in December. He plans to hear the motion to suppress Carter's interview on Oct. 14.
Roy's body was found in his pickup in Fairhaven on July 13, 2014. He died of carbon monoxide poisoning and police found a gasoline-operated water pump in the back seat. Prosecutors say Carter and Roy communicated as he sat in the truck.
"I thought you wanted to do this. The time is right and you're ready, you just need to do it!" Carter wrote in one message.
Carter's lawyer, Joseph Cataldo, has said that the texts are protected free speech and that Roy was depressed and had previously tried to take his own life.
The state's highest court ruled earlier this month that a grand jury had probable cause to indict Carter based on evidence suggesting she engaged in a "systematic campaign of coercion."
Carter was 17 at the time, but is charged as a youthful offender, making her subject to adult sentences.
___
Information from: The Boston Globe, http://www.bostonglobe.com