The New York Public Library wants to record your COVID-19 pandemic stories
LOS ANGELES - Years from now, we may look back in awe at 2020, a tumultuous period of time when many lives and jobs were lost, when people were asked to quarantine in their homes, and when individuals were required to wear a mask and social distance in public settings.
After several months enduring the novel coronavirus pandemic, it's noticeable that we are living through history, and the New York Public Library (NYPL) wants to preserve that.
NYPL is giving people the chance to submit audio records of themselves or family telling stories about life amid a global COVID-19 pandemic.
"History Now: The Pandemic Diaries Project," an initiative designed to record history, aims to be able to hear and preserve stories from this pivotal moment in history, according to organizers.
According to its website, the project is seeking as many unique stories as possible.
"We're looking for reflections on families and parenting, education and cultural institutions, business and work, essential workers, life in quarantine, #BlackLivesMatter and protests for racial justice, health care and hospitals, trauma and mourning, the recession, mutual aid, art and literature, community organizations, politics, and much more," the website stated.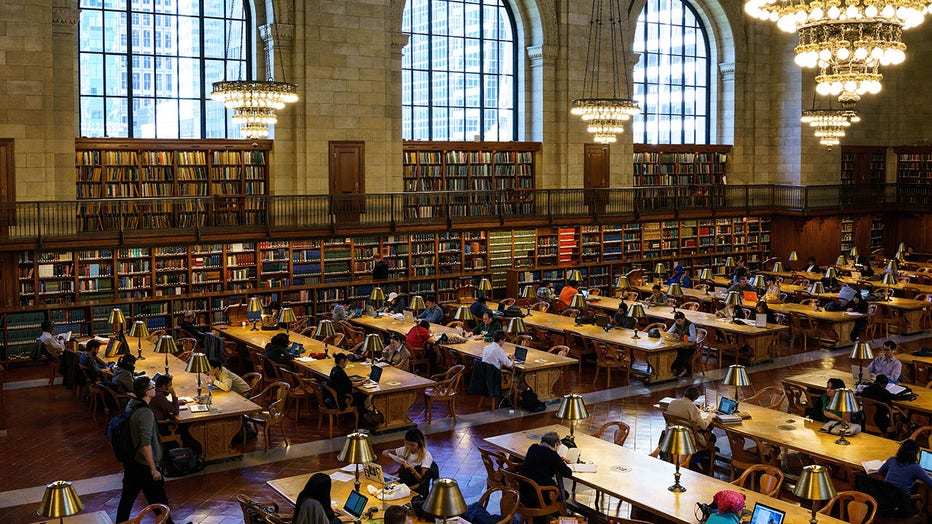 People work at desks in the Rose Main Reading Room at the New York Public Library, October 5, 2016 in New York City.
Once submitted, the audio diary will be archived in NYPL's research libraries, where it will be available to future scholars, journalists and the public.
While the project is only accepting audio recordings at this time, the website offers step-by-step instructions for recording and uploading audio files.
NYPL will be accepting submissions until Nov. 18, 2020, and you must be at least 18 years old to contribute.