Tiki torch manufacturer 'appalled' at white supremacy protesters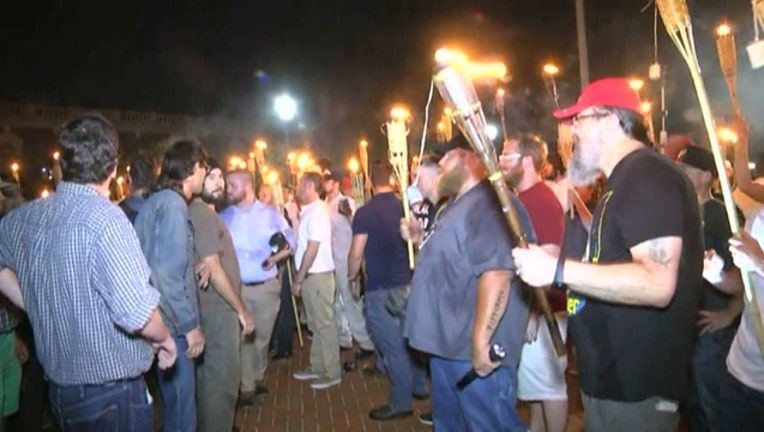 article
COLUMBUS, Ga. (AP) - The head of the Georgia-based company that makes Tiki torches says he was offended by images of white supremacists marching through Charlottesville, Virginia, using his company's products.
W.C. Bradley Co. President and CEO Marc Olivie told the Columbus Ledger-Enquirer on Monday that the Columbus-based company's staff was "appalled and saddened" that the torches were "used by people who promote bigotry and hatred."
Many of the protesters who marched Friday carried Tiki torches. The Tiki brand is a product of Lamplight, a Wisconsin company that is a wholly owned subsidiary of the Bradley company. Lamplight made a Facebook post Saturday saying, in part, "TIKI Brand is not associated in any way with the events that took place in Charlottesville and are deeply saddened and disappointed."
TIKI Brand said its torches are made for positive events.
"Our products are designed to enhance backyard gatherings and to help family and friends connect with each other at home in their yard," the company said.