Torchy's Tacos opens location in Pflugerville, celebrates with free tacos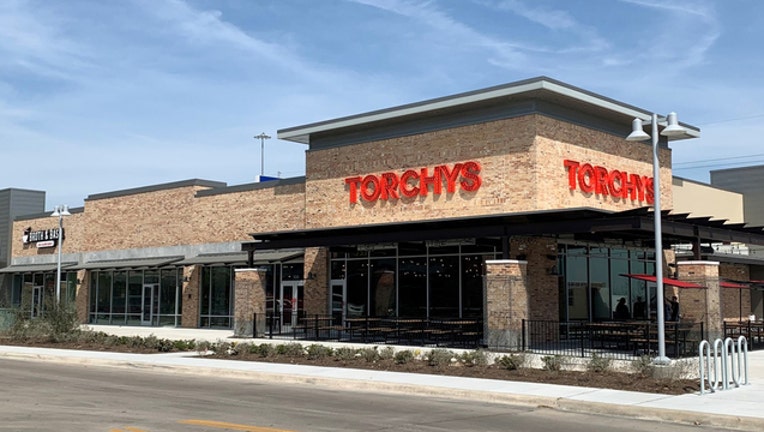 article
PFLUGERVILLE, Texas - Torchy's Tacos is inviting the Pflugerville community to a grand opening party where they can enjoy free tacos, drinks, giveaways and live entertainment. The new Torchy's Tacos location at the Stone Hill Town Center will feature an outdoor patio and full-service bar. 
The Stone Hill restaurant will be Torchy's Tacos 53rd location in the Lone Star State.
A Round Rock location is also set to open in late summer 2019. 
"With Austin's burgeoning population, it only makes sense that we bring our Damn Good tacos to the Pflugerville community," said G.J. Hart, CEO of Torchy's Tacos. "As we grow and expand throughout the Southwest, we want our most loyal fans to know that our roots remain in Austin."
To celebrate the new restaurant, Torchy's hosting a grand opening party on Tuesday, May 7, from 5-8 p.m. in the Stone Hill Town Center at 18817 Limestone Commercial Drive.
The event is open to the public and details are available here.
Guests can dine-in and enjoy fan favorites like the Trailer Park taco, the Crossroads taco and Green Chile Queso, as well as Torchy's famed Taco of the Month.
Can't make it to the grand opening party?
Get your taco fix on opening day, Wednesday, May 8, for a chance to win free tacos!