Toys R Us plans ambitious retail expansion: A return to air, land, and sea markets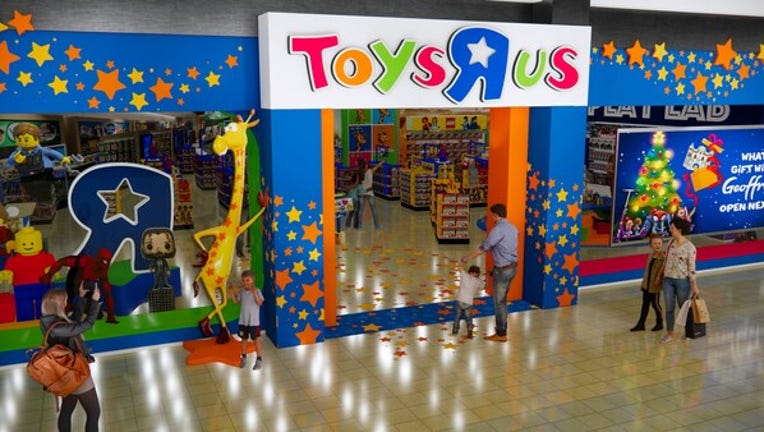 article
NEW YORK - Toys R Us is looking to make a major comeback with the opening of stores around the U.S. next year, according to its parent company WHP Global. 
The company said in a news release that it will partner with Go! Retail Group to open the iconic toy store in several cities as well as in airports and on cruise ships. 
The company said the first airport store will open in November at Dallas Fort Worth International Airport.
RELATED: Toys R Us is coming back
"The Toys"R"Us brand is growing fast and our expansion into air, land and sea is a testament to the brand's strength," Yehuda Shmidman, Chairman and CEO of WHP Global, said in a news release. 
Toys R Us had announced it was going out of business in the U.S. in 2018. The superstore chain could no longer bear the weight of its heavy debt load and relentless trends that hurt its business, namely competition from the likes of Amazon, discounters like Walmart, and mobile games.
However, the toy store started to make a comeback. 
Toys R Us marked its return in 2021, with the opening of a store at the American Dream mall in New Jersey followed by the launch of 452 shops at Macy's stores in 2022. 
Toys R Us traces its roots to 1948, when its founder, Charles Lazarus, opened Children's Bargain Town, a baby furniture store in Washington. Lazarus opened the first Toys R Us in 1957, and in 1965 Geoffrey the giraffe became the company's mascot. He appeared in his first TV commercial in 1973.
Toys R Us dominated the toy store business in the 1980s and early '90s, when it was one of the first of the category killers — big stores that are so totally devoted to one thing and have such impressive selection that they drive smaller competitors out of business. Lazarus, who remained at the helm until 1994, stacked the merchandise high to give shoppers the feeling it had an infinite number of toys.
The Associated Press contributed to this report. This story was reported from Los Angeles.