Troopers surprise boy raising money for neighbors displaced by fire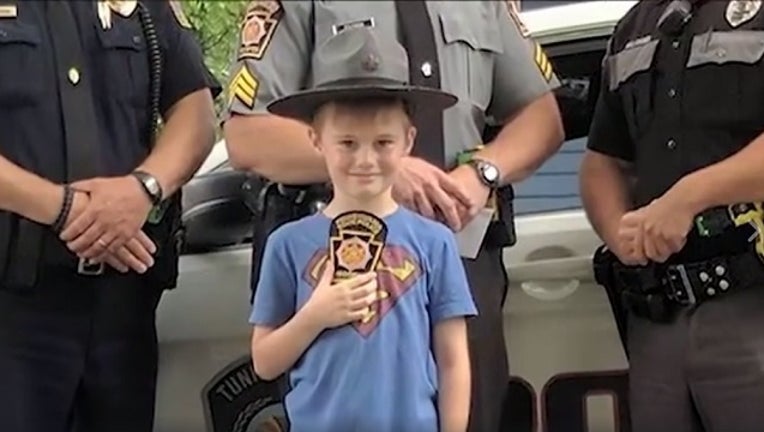 article
TUNKHANNOCK, PA (WTXF) - Pennsylvania State Police surprised a young Wyoming County boy after they learned of his efforts to raise money for his neighbors in need!
8-year-old Owen, of Tunkhannock, set up a lemonade stand this past Saturday to raise money for his neighbors who were recently displaced by a house fire.
Unfortunately, someone stole the money Owen raised for his neighbors. Pennsylvania State Troopers then learned of Owen's desire to become a law enforcement officer one day, and decided to pay him a visit.
Troopers from the Troop P Tunkhannock, Wyoming, Shickshinny, Laporte and Towanda stations, along with officers from Tunkhannock Borough Police Department and Tunkhannock Township Police, visited Owen to say hello.
Saying hello wasn't their only objective, as the made a collective monetary donation to Owen's cause, and then gave him a chance to wear one of the troopers hats, and thanked him for his outstanding citizenship.