Trump to travel to California to meet with victims of deadly wildfires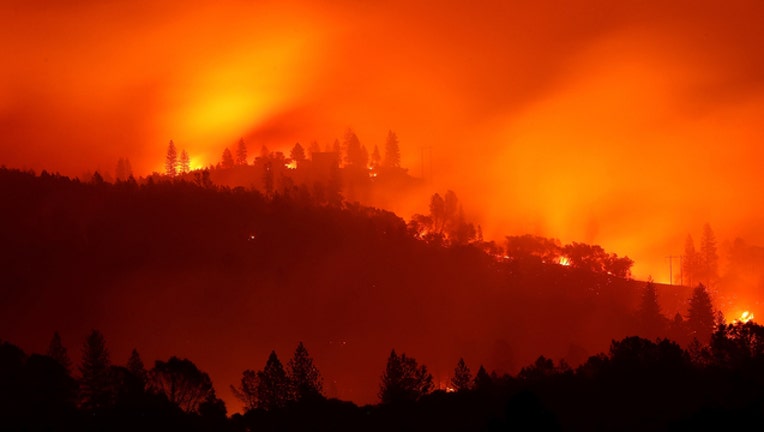 article
WASHINGTON (AP) - President Donald Trump will travel to California on Saturday to meet with victims of the deadly wildfires that have scorched the state.
The White House announced Thursday that it is still arranging details of his trip to California, but that visit people who have been impacted by the fires. He'll be landing at Beale Air Force Base in Yuba County.
Last week, he erroneously criticized the state's land management for the fires and threatened to withhold federal funds. Later, he tweeted later thanks and support to the firefighters and first responded. He also then approved a major disaster declaration for California. 
The fires in Northern and Southern California started last week and prompted the evacuation of hundreds of thousands of people and the destruction of thousands of homes.
At least 56 people were killed in and nearby the Northern California town of Paradise, which was leveled by the fire.
Two people were killed by the Southern California fire and a third death in that fire zone is under investigation as possibly linked to the fire.
Trump's last visit to the Golden State since becoming president was in February when he wen to San Diego touring the eight prototypes of his border wall.
KTVU's Lisa Fernandez contributed to this report.