Two black bear cubs rescued by Virginia State Police after mom struck by car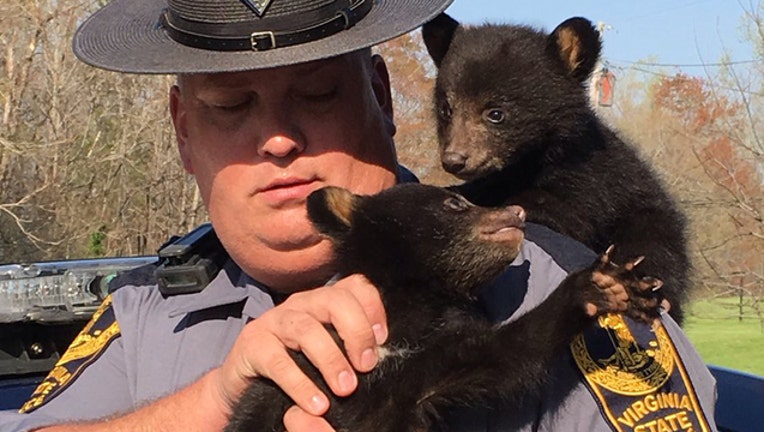 article
WASHINGTON - Two black bear cubs were rescued in Virginia, thanks to a Virginia State Trooper this week.
Virginia State Police say Sr. Trooper DH Cepelnik rescued the cubs after their mother was killed in a traffic crash in Franklin County Thursday night.
They say the two cubs are now safe and getting some much-needed care at the Wildlife Center of Virginia in Waynesboro.
Officials say that Trooper Cepelnik was "#JustDoingHisJob." Nonetheless, job well done.