Two dead after murder-suicide in East Austin
AUSTIN, Texas - There has been a murder-suicide in East Austin, according to police. 
Around 5:30 a.m. Friday morning,  police responded to a shooting call at the Valero Gas station on 6306 E. Riverside Drive. When they arrived on scene they found two subjects, Veneranda Martinez-Gutierrez and Florencio Felix Barron, with obvious trauma to their bodies. Both were pronounced dead on the scene around 5:45 a.m.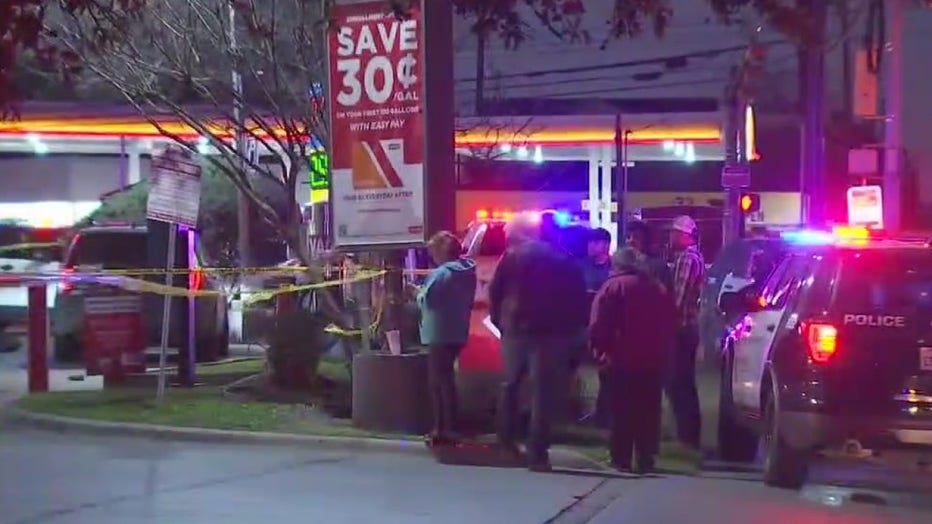 RELATED: Austin police investigating two deaths in southeast Austin
Austin homicide detectives arrived on the scene and determined that the incident was a murder-suicide. Witness statements lead detectives to discover that Barron was the common-law husband of Guiterrez. In the parking lot, Barron approached the car Valero was driving and shot her. He then walked in front of the car and shot himself. 
The Travis County Medical Examiner's office will conduct autopsies on the deceased to determine the official cause and manners of death.
Detectives are asking anyone with video evidence or information on this case to call crime stoppers at 512-472-TIPS or to send an emial to homoicide.apd@austintexas.gov.