Two injured in house fire in Northwest Austin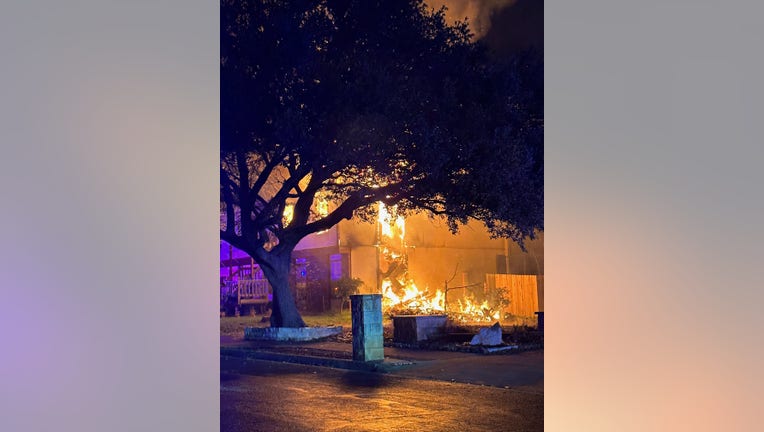 article
AUSTIN, Texas - Two people are hospitalized after a fire in Northwest Austin overnight.
The fire was through the roof when firefighters arrived at the home in the 3900 block of Hawkshead Drive around 12:45 a.m.
When firefighters put out the fire, they found a dog that was deceased.
Firefighters say the fire started around the fireplace that was being used to heat the home.
The two people who were taken to the hospital are believed to have non-life threatening injuries.
Two people injured in a house fire in the 3900 block of Hawkshead Drive. (Austin Fire Department)