UAW strike: President Joe Biden to speak in Michigan in support of union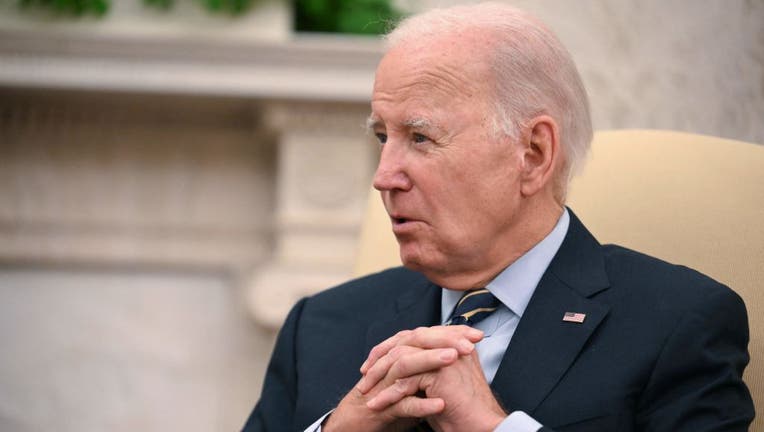 article
DETROIT (FOX 2) - President Joe Biden will visit Michigan on Tuesday to speak in support of the UAW.
The Washington Post first broke the news about Biden's plan to visit with union Friday afternoon, just hours after UAW President Shawn Fain called on him to come to Detroit to join the picket line.
38 sites in 20 states: Here is where the UAW is expanding its strike
Biden will speak on Tuesday in support of the UAW, but the official plans have not been announced yet.
"Tuesday, I'll go to Michigan to join the picket line and stand in solidarity with the men and women of UAW as they fight for a fair share of the value they helped create. It's time for a win-win agreement that keeps American auto manufacturing thriving with well-paid UAW jobs," Biden said in a post on X (formerly Twitter), confirming the move.
Fain said earlier in the day on Friday that 38 GM and Stellantis parts distribution centers across 20 states were on strike. That brings the total of striking locations to 41 as three others initially went on strike last Friday.
The strike started last Friday, Sept. 15, at midnight when the previous agreement expired. Fain is implementing a 'standup strike' rollout, rather than an all-out strike across the union.
How long could the UAW strike? Here's how much strike pay the union has saved
The plan could mean that the UAW's strike fund could last for several months.
The union had previously communicated with the White House that a visit from the President would be beneficial but a formal invitation was not issued until this week.
Last week, when the union went on strike, Biden's X (formerly Twitter) account sent out a message that he "respects workers' right to collective action" and that "workers deserve to share in the benefits they helped create for an enterprise."