Uber Eats shares its 2023 Cravings Report, revealing most popular and most unusual orders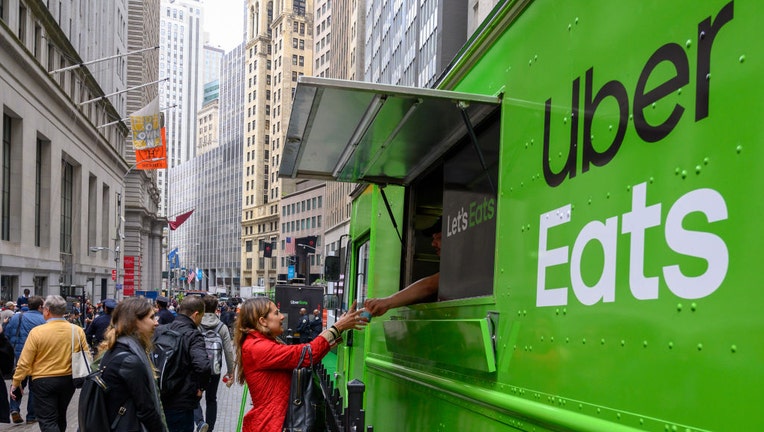 article
Uber Eats is one of the popular food delivery services because of the convenience and options for consumers with a unique food craving who want to have their meal waiting for them at the front door.
The company released its fifth annual Uber Eats Cravings Report, which lists the most popular delivery requests, the most ordered items, the top delivery food combos, the most unexpected food combos, the most frequently paired meal requests, the most unique delivery requests, and surprising delivery requests from customers. 
One of the top delivery requests from consumers was no onions on their food, dressing on the side, ranch dressing, and extra soy sauce. 
The most ordered food among consumers are french fries, Garlic naan, and Pad Thai. 
There were no shortage of unique food combos ordered on the app, and the most coveted were burrito bowls with cheese, french fries with salt, and a chicken sandwich with shredded lettuce. 
Here's the full list: 
The 10 most popular delivery requests in the US:
No onions
Dressing on the side
Ranch
Extra soy sauce
Spicy
Sauce on the side
No lettuce
No jalapenos
Extra gravy
No slaw
The most ordered items: 
French fries
Garlic naan
Pad Thai
Miso soup
California roll
The most popular delivery combo
Burrito bowl + cheese
French fries + salt
Chicken sandwich + shredded lettuce
Cheeseburger + mustard
Wings + ranch
The most unexpected food combos
Steak + jelly
Cottage cheese + mustard
Condensed milk + avocado
Seaweed + pasta sauce
Butter + pickled onions
The most frequently paired food + alcohol
Ribeye + vodka
Cheeseburger + frozen margarita
Chicken + frozen piña colada
Lobster tail + apple whiskey
Tamales + daiquiris
The most unique delivery requests from customers
"Please fry my chicken very hard.  Very very crisp.  Almost hard."
"Extra cheese sauce please.  I'll pay for it.  I'm drunk asf so if you load it up you'd make me the happiest drunk girl ever."
"Sauce on everything. I mean it. Literally drown my food in that amazing nectar."
"I'm very serious about my spice so please make it super super super hot, fire spicy. Like make me cry hot!!! More Please make me hurt! Let's get as spicy as possible. Hotter the better!!!"
"Put it in a box instead of a circle container. I refuse to eat any food if presented in a circle container. Please don't ruin my meal for me."
"I have braces and it is difficult for me to chew. Please please chop my salad and all ingredients in small, small pieces."
With Halloween coming up, people will be stocking up on supplies to get ready for the holiday. And if you want to save a little money, Uber Eats is running a special promotion on candy, costumes, and decorations ordered on the app. 
Candy is one of the go-to treats ordered on the platform, and Uber Eats noted in its report that  25,000 bags of candy were bought on the app last year on Oct. 30 and Halloween Day. Among the coveted goodies ordered by customers were Reese's, Twix, Snickers, and Peanut M&Ms.
This story was reported from Washington, D.C.