Uber, Lyft congest cities, studies suggest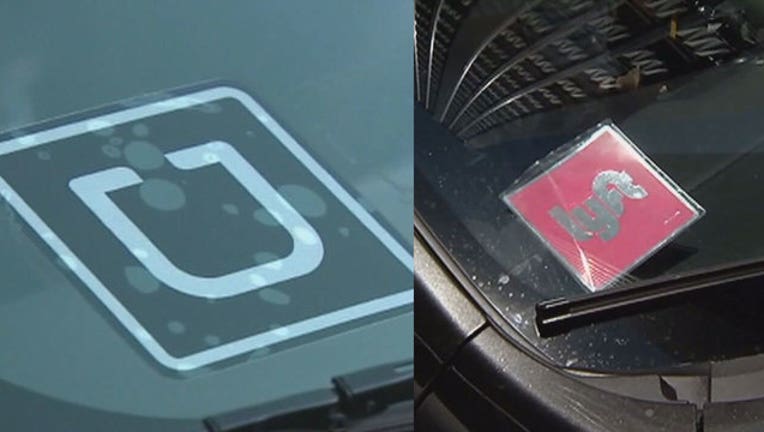 article
BOSTON - (AP) — One promise of ride-hailing companies like Uber and Lyft was fewer cars clogging city streets. But studies suggest the opposite: that ride-hailing companies are pulling riders off buses, subways, bicycles and their own feet and putting them in cars instead.
And in what could be a new wrinkle, a service by Uber called Express Pool now is seen as directly competing with mass transit.
Uber and Lyft argue that in Boston, for instance, they complement public transit by connecting riders to hubs like Logan Airport and South Station. But they have not released their own specific data about rides, leaving studies up to outside researchers.
And the impact of all those cars is becoming clear, said Christo Wilson, a professor of computer science at Boston's Northeastern University, who has looked at Uber's practice of surge pricing during heavy volume.
"The emerging consensus is that ride-sharing (is) increasing congestion," Wilson said.
One study included surveys of 944 ride-hailing users over four weeks in late 2017 in the Boston area. Nearly six in 10 said they would have used public transportation, walked, biked or skipped the trip if the ride-hailing apps weren't available.
The report also found many riders aren't using hailed rides to connect to a subway or bus line, but instead as a separate mode of transit, said Alison Felix, one of the report's authors.
"Ride sharing is pulling from and not complementing public transportation," she said.
That's not quite what Uber founder Travis Kalanick suggested in 2015 when he said, "We envision a world where there's no more traffic in Boston in five years."
A study released in December found that large increases in the number of taxis and ride-sharing vehicles are contributing to slow traffic in Manhattan's central business district. It recommended policies to prevent further increases in "the number of vacant vehicles occupied only by drivers waiting for their next trip request."
In San Francisco, a study released in June found that on a typical weekday, ride-hailing drivers make more than 170,000 vehicle trips, about 12 times the number of taxi trips, and that the trips are concentrated in the densest and most congested parts of the city.
And a survey released in October of more than 4,000 adults in Boston, Chicago, Los Angeles, New York, the San Francisco Bay Area, Seattle and Washington, D.C., also concluded that 49 to 61 percent of ride-hailing trips would have not been made at all — or instead by walking, biking or public transit — if the option didn't exist.
The Boston study found that the main reason people opted for ride-hailing was speed. Even those with a public transit pass would drop it for ride-hailing despite the higher cost.
Sarah Wu, a graduate student at Boston University, uses Uber less than once a week but more often if she has guests. She lives near a subway line but will opt for Uber if it looks like public transit will be a hassle.
"I would prefer to have the Uber take me there directly rather than having to transfer several times and wait at a bus stop," said Wu, who doesn't own a car.
A spokesman for Lyft stressed that ride-hailing could reduce the number of personally owned cars on the roads.
"Lyft is focused on making personal car ownership optional by getting more people to share a ride, helping to reduce car ownership, and partnering with public transportation," spokesman Adrian Durbin said in a statement.
Uber is hoping to wean drivers from their cars in part by encouraging its carpooling services, spokeswoman Alix Anfang said.
"Uber's long-term goal is to end the reliance on personal vehicles and allow a mix of public transportation and services like Uber," Anfang said.
Uber's new Express Pool links riders who want to travel to similar destinations. Riders walk a short distance to be picked up at a common location and are dropped off near their final destinations — essentially, how a bus or subway line functions.
The service was tested in November in San Francisco and Boston and has found enough ridership to support it 24 hours a day. Round-the-clock service was also rolled out last week in Los Angeles, Philadelphia, Washington, Miami, San Diego and Denver, with more cities to follow.
"This could be good for congestion if it causes vehicle occupancy rates to go up, but on the other hand, the Uber Pool rides and I guess these Express rides are really, really cheap, just a couple of dollars, so they're almost certainly going to be pulling people away from public transport options," Wilson said. "Why get on a bus with 50 people when you can get into a car and maybe if you're lucky, you'll be the only person in it?"
In a study released in October by the Massachusetts Bay Transportation Authority, as many as two-thirds of transit users reported also using ride-hailing companies.
A report released this month by San Francisco's Bay Area Rapid Transit system found ridership down disproportionately on weekends and off-peak hours, in part citing ride-hailing trips.
The MBTA is focusing on what it can control: pumping money into new trains, buses and infrastructure improvements, spokesman Joe Pesaturo said.
At least one study did not pin increased congestion on hailing services. Seattle-based firm Inrix scoured data from 2012 to 2015 in London and found the number of passenger vehicles, including Uber cars, remained the same or even dipped slightly. Reasons for increased congestion included a surge in road construction and delivery trucks dropping off online purchases.