Unidentified woman found dead, wrapped up at intersection in Detroit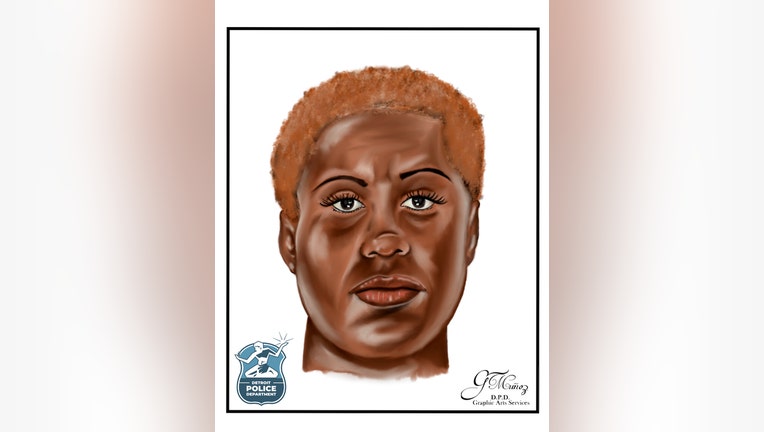 article
DETROIT, Mich. (FOX 2) - A woman's body was found wrapped up at the intersection of Harrell St. and Camden Ave. on Detroit's eastside, around 10 a.m. Wednesday.
UPDATE: Police have identified the woman.
On Friday, Detroit police released a sketch of the woman to help identify who she is – along with the jewelry she was wearing when discovered. She is described as a heavy-set Black woman with brown eyes.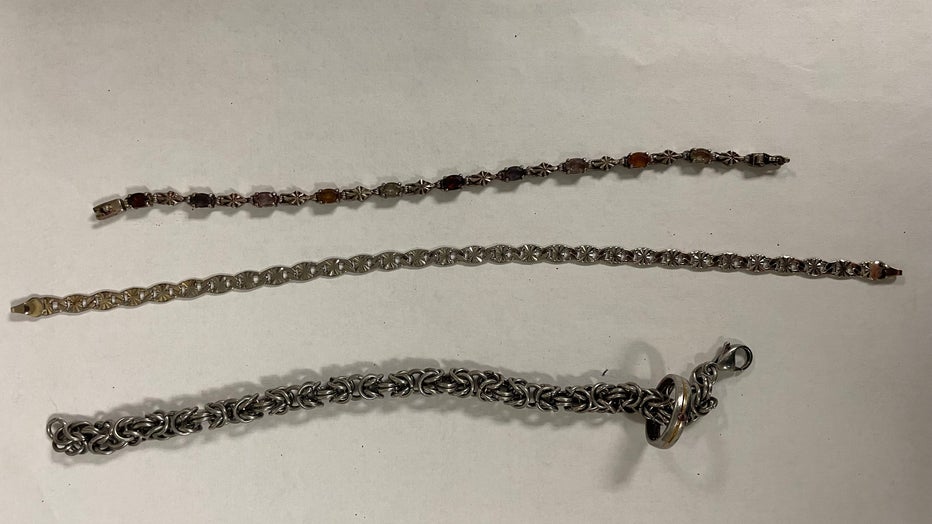 (Provided by the Detroit Police Department)
In addition to the jewelry, she was wearing a black top, blue jeans, and one white Nike shoe, according to police. Her body was found wrapped up in plastic and a blanket, but authorities have not yet disclosed how she died.
Anyone with information is asked to call the Detroit Police Department at 313-596-2260, or Crime Stoppers at 1-800-Speak Up.
Tamara Liberty-Smith, a community activist in Detroit, is stressing the importance of speaking up if this woman looks familiar.
She could be "someone's mom, sister, cousin, aunt, someone –a friend– just someone that someone cares about," Liberty-Smith said. What happened to her is "very inhumane. You would do a dog better than that."
While the woman's death remains unclear, Liberty-Smith highlighted the importance of personal safety.
"Just in today's time, it's so important to just be aware and of your surroundings. Be aware (of) who you're dating, who you're meeting," she said. " Just to be extra, extra careful in the times that we're living in."