*Update* Amber Alert issued for teen possibly headed to Austin canceled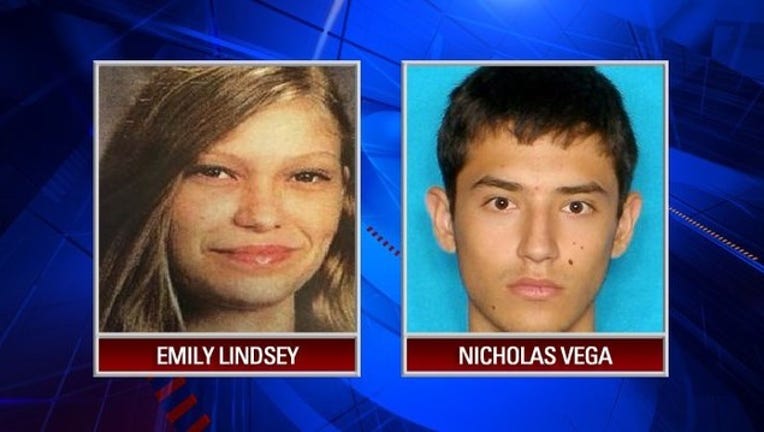 article
PEARLAND, Texas - *Update* An Amber Alert was issued Thursday evening for a Pearland teenager who may have run away to Austin with a 23-year-old man has been canceled. No other information is currently available.

This story will be updated as more information is released. The original version of this story is as follows:

Authorities with the Pearland Police Department say 15-year-old Emily Lindsey was last seen with Nicholas Vega at a HEB store in Columbus, TX. She told someone inside the supermarket they were going to Austin.
Lindsey is described as 5'03", 100 lbs, blonde hair, and blue eyes. Vega is described as 5'10", 125 lbs, black hair, and brown eyes.
Vegas has an outstanding warrant for enticing a child. His vehicle is a blue 2000 Chevrolet Camaro bearing Texas license plate DSF 5538.