*Update* Body recovered in SW Travis County is missing woman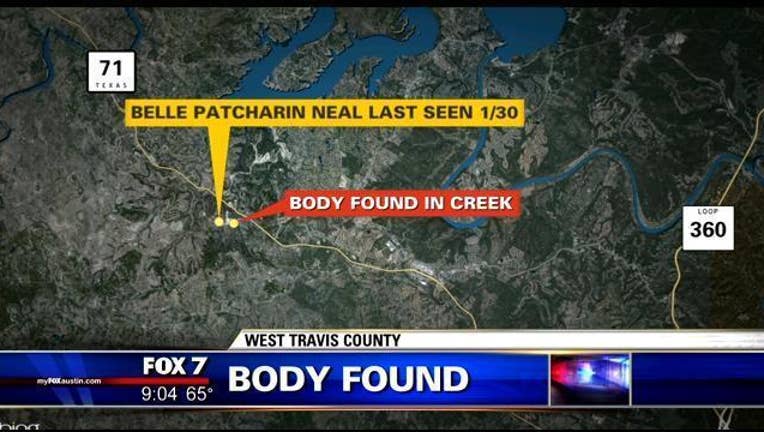 article
TRAVIS COUNTY, Texas - *Update* The Travis County Sheriff's Office says that a body discovered in a creed on Pedernales Summit Parkway near Highway 71 West on February 11 is a Houston woman who had been missing since January 30.

The Sheriff's Office says the Medical Examiner's Office positively identified the body on Thursday as 46-year-old Belle Patcharin Neal. Neal was last see in the 18400 of Deep Well Drive. Detectives say since Neal was found in the water that all evidence points to drowning but a final ruling on cause of death is pending toxicology results.

Detectives say there is no evidence of any criminal activity surrounding Neal's death.

This is an update to a previous story. The original version is as follows:

A body was discovered in West Travis County Wednesday.
According to the Austin-Travis County EMS, someone spotted the body under a waterfall near Pedernales Summit Parkway and Highway 71 Wednesday afternoon.
EMS special ops repelled down into a ravine to check on the victim.
We are told it looked like the body had been in the water for a very long time.
Travis County investigators are trying to determine if the body is a missing woman.
46-year-old Belle Neal was last seen January 30th near Deep Well Drive.