UPDATE: Kenneth Kramer found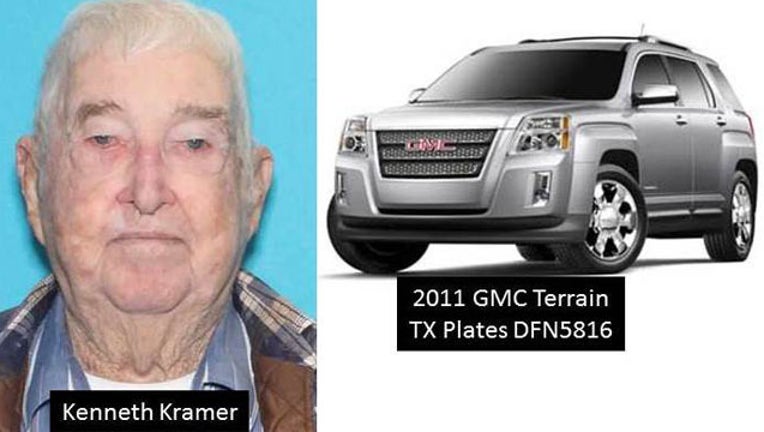 article
Update - 6:45 P.M.
Authorities said they have located 86-year old Kenneth Kramer. The previously issued Silver Alert has been called off.
---
According to the Gonzales Sheriff's Office, they have issued an Silver Alert for 86-year old Kenneth Kramer.
Police said the affected regions are: Austin/San Antonio, Houston, Corpus Christi, Fort Worth, and San Angelo.
According to authorities, Kramer has been diagnosed with a cognitive impairment. He is described as a white male, around 5'11 and 225 Ibs. Kramer has black hair, blue eyes, and was last seen wearing a blue plaid shirt, blue Dickey slacks and black sneakers.
Police said he was last seen around 8 A.M. Monday morning in Lockhart, Texas. He was driving a dark gray 2011 GMC Terrain Texas plates.
According to police, they believe his disappearance poses a real threat to his own health and safety.
People with any information are urged to contact the Gonzales County Sheriff's Office at 830-672-6524.