US Marshals arrest man who sparked SWAT standoff at Spicewood home
AUSTIN, Texas - The Lone Star Fugitive Task Force arrested a man who sparked a SWAT standoff at his Spicewood home Thursday afternoon.
Marshall Willard Brown, 43, of Spicewood, was wanted for a parole violation, aggravated assault with a deadly weapon and unlawful possession of a firearm.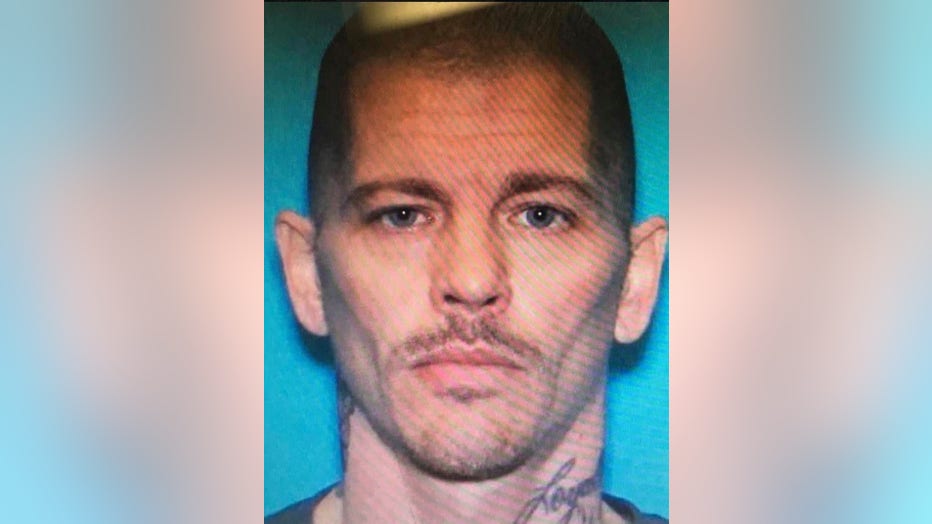 Marshall Willard Brown (Burnet County Sheriff's Office)
The US Marshals say he has been a fugitive on the run since 2018
The Burnet County Precinct 4 Constable requested assistance to locate and apprehend Brown, who was sought on multiple felony warrants from the Texas Department of Criminal Justice (TDCJ), Marble Falls Police Department and Burnet County.
The incident reportedly started with an eviction notice for Brown.
Brown is a confirmed gang member with the Aryan Circle and had numerous cautions that included assault offenses and threats with weapons.
The task force conducted an investigation and learned Brown travels by foot and was living in a home off SH 71. The task force surrounded the home and called Brown, ordering him to step outside and surrender. Brown refused and was believed to be barricaded inside his residence, initially with a woman but was later determined to be alone.
Additional assistance from the Travis County SWAT Team was requested. During the standoff, Brown was able to escape from the home, prompting law enforcement to search for him. He was later found in a nearby unoccupied trailer.
Brown was taken into custody without further incident and transported to the Burnet County Jail.