US stock market wavers; Wal-Mart sinks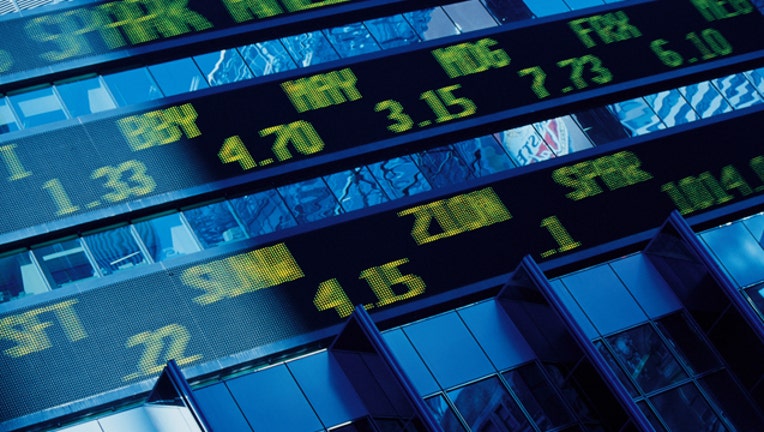 article
NEW YORK (AP) — The U.S. stock market wavered between slight gains and losses in thin trading Tuesday. Wal-Mart's shares slid after the retailer cut its earnings forecast for the year, while renewed concerns over the strength of China's economy weighed on world markets.
KEEPING SCORE: The Dow Jones industrial average was down four points, or 0.1 percent, at 17,529 as of 12:08 p.m. Eastern time. The Standard & Poor's 500 index slipped four points, or 0.2 percent, to 2,099, and the Nasdaq composite sank 14 points, or 0.3 percent, to 5,077.
SUMMER SHRUG: "We're in the summer doldrums," said Jim Paulsen, chief investment strategist at Wells Capital Management. "Most people are staying cool on the lake somewhere."
Another reason for the general aimlessness of the market, Paulsen said, is that the news hasn't been all that surprising. "People know about China's problems, they know about falling commodity prices," he said. "They've digested a lot of the news that's out there already."
LOWERING THE BAR: Wal-Mart fell 3 percent after warning that its annual profit will likely fall short of previous estimates, partly because of a strong dollar. The world's largest retailer also reported a drop in quarterly earnings as it spent more on wages and to overhaul its U.S. stores. Wal-Mart dropped $2.09 to $69.81.
NEW HOUSES: Builders started work on single-family homes at the fastest pace since 2007, driving up shares in Lennar, D.R. Horton and other companies tied to the housing market. The Commerce Department said housing starts rose 0.2 percent in August to an annual rate of 1.21 million new houses. Construction of single-family houses accounted for all of the gains.
CHINA AGAIN: China's main Shanghai stock index plunged 6 percent, its largest fall since an 8 percent dive on July 27. The sell-off followed Beijing's efforts to ban major shareholders from selling stock.
"All the news out of China recently has done nothing to restore confidence in its financial markets," said David Madden, market analyst at IG, "and the ripple effect can be felt in Europe."
EUROPE: Major markets in Europe closed with slight losses. Germany's DAX lost 0.2 percent, and France's CAC-40 slipped 0.3 percent. Britain's FTSE 100 finished with a loss of 0.4 percent. Worries over China, a key customer for German-made machinery, chemicals and other goods, have helped knock the DAX down 3 percent so far in August.
ELSEWHERE IN ASIA: Other Asian stock markets finished lower. Japan's Nikkei 225 dipped 0.3 percent. Hong Kong's Hang Seng index dropped 1.4 percent.
CRUDE: Benchmark U.S. crude rose 22 cents to $42.19 a barrel in New York, hovering near a six-year low. Brent crude, an international benchmark, dipped 36 cents to $48.38.
BONDS & CURRENCIES: U.S. government bonds dipped, nudging the yield on the 10-year Treasury note up to 2.19 percent. The euro was 0.1 percent lower at $1.1061 and the dollar 0.2 percent down at 124.25 yen.