US stocks are little changed as investors wait for Fed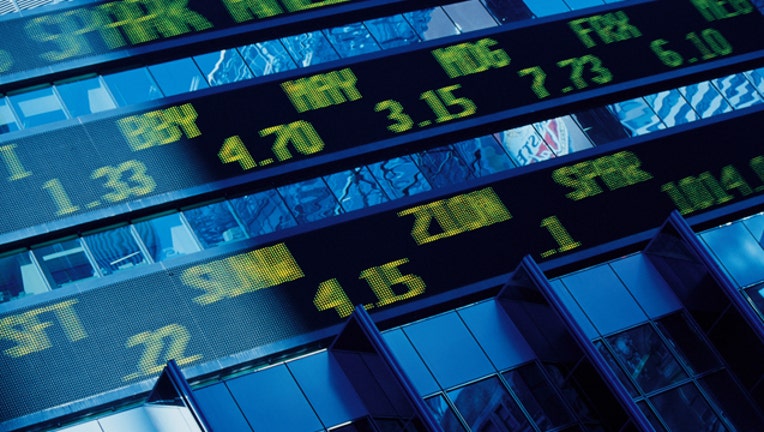 article
NEW YORK (AP) — Stocks were mixed in quiet trading Monday as investors sat on the sidelines waiting to see where the Federal Reserve might move interest rates next month. Energy stocks fell along with the price of crude oil.
KEEPING SCORE: The Dow Jones industrial average rose 14 points, or 0.1 percent, to 17,514 as of 12:15 p.m. Eastern. The Standard & Poor's 500 index fell a point, or 0.1 percent, to 2,051 and the Nasdaq composite rose seven points, or 0.2 percent, to 4,777.
FED WATCH: Several members of the Federal Reserve will be making speeches this week, which may give insight to investors on which way interest rates might move at the Fed's meeting in June. The minutes from the Fed's late April meeting showed that policymakers at the nation's central bank seem to believe the U.S. economy has improved enough to warrant higher interest rates.
Securities that bet on which way the Fed will move interest rates now show a 26 percent chance that interest rates will climb.
SEED CAPITAL: Agricultural products company Monsanto rose $4.73, or 5 percent, to $106.91 after German company Bayer offered to buy the company for $62 billion. The deal would make the combined company the world's largest producer of fertilizers and other agricultural products.
MEDIA WAR: Tribune Publishing fell $2.23, or 16 percent, to $12.00 after the newspaper company rejected a new takeover offer from Gannett. The company also announced a new investor, who bought a $70 million stake in Tribune.
ENERGY: Benchmark U.S. crude shed 80 cents to $47.61 per barrel on the New York Mercantile Exchange. Brent crude, used to price international oils, lost 82 cents to $47.90 per barrel in London. Energy stocks followed oil prices lower.
BONDS, CURRENCIES: U.S. government bond prices fell slightly. The yield on the 10-year Treasury note rose to 1.85 percent from 1.84 percent. The dollar fell to 109.41 yen from 110.23 yen and the euro fell to $1.1207 from $1.1219.