Valero hoping to build new fuel terminal in Hutto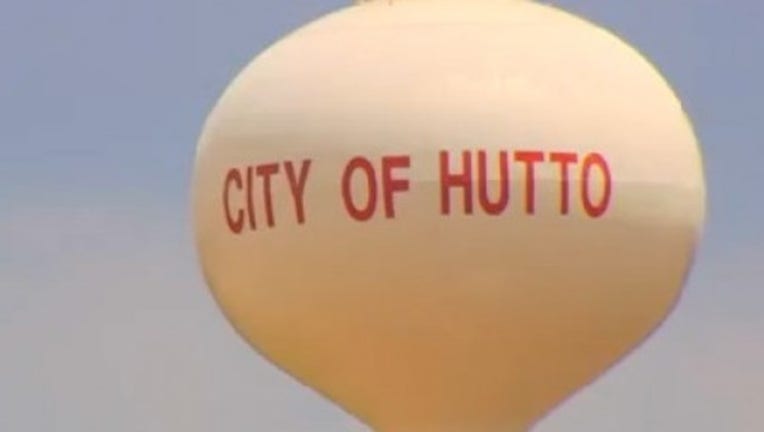 article
The city of Hutto is one of the fastest growing towns in Texas but the welcome mat is not being put out for one potential new neighbor.
A convenient store on the south side of Hutto is the only Valero in town; at least for now. The San Antonio-based company wants to build a fuel terminal just north of town. Mayor Doug Gaul would like them to go else where.
"Go further east you can look at a map go 10 miles east and there's plenty of wide open land that's probably not gonna be grown and developed in the next 100 years," said Gaul.
The project site is located off of FM 1660. The plan is to build a Valero terminal that can hold 500,000 barrels of gas and diesel fuel. It is to be fed by a 70 mile long pipeline from Hearne. Residents are uneasy about their potential new neighbor.
"The trying to keep a small town feel here although they are growing they're going to lose that but I think they're looking for more commercial type businesses and we could all type businesses rather than to stock fuel oil," said Emily Mugridge.
Another resident, Sheila Seifert said  she is on the fence and wants to know more about the project.
"How big is it? How many tanks is it? Is it going to be maintained? Is it is there going to be a smell?" asked Seifert.
In Information provided by Valero the Hutto site was selected in order to help provide a new fuel supply for the Central Texas marketplace. But Hutto city leaders have different plans for the land.
The largest features currently in the area are the Jonah Water Utility Complex and the Williamson County landfill. City officials envision different types of light industry going up near the landfill. The local corn and cotton field are also quickly becoming subdivisions. With all those new roof tops a new high school is to be built on the north side of town. Mayor Gaul is worried the school will be very close to the fuel terminal.
"The biggest fear is the safety of our citizens. I think of West,Texas in the big fertilizer plant explosion up there, =look what it did there, even though you had some safety measures in place. It's (the terminal) got to be out of the way, further out and away from our citizens," said Gaul.
A target date for construction has not yet been announced. A spokesperson for Valero told FOX 7 the company is still in the process of acquiring permits and meeting with residents. They are also trying  to finalize the pipeline route.
Valero says the project will create a little more than 300 jobs. The company also promised that the pipeline will exceed safety standards and will be monitored 24/7. Valero also promised to develop a grant program to help first responders in the area receive funding what training and equipment.
The city of Hutto meanwhile is consulting with attorneys to try to find ways to stop the project.