Vandals spray-paint anciet cypress tree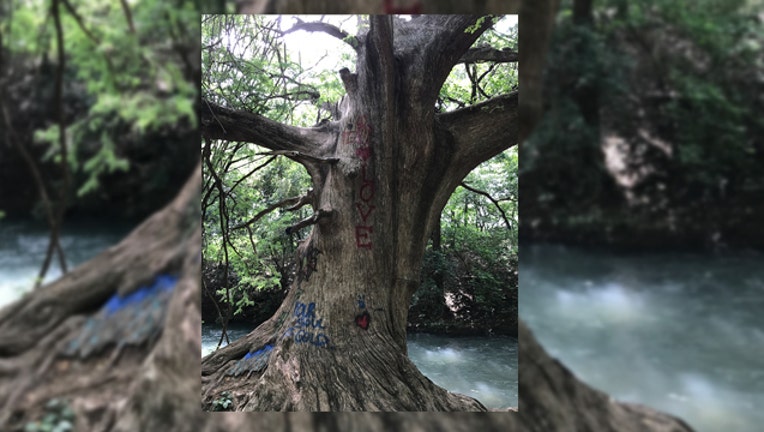 article
AUSTIN, Texas - The City of San Marcos is seeking help from the public in identifying three suspects who vandalized an ancient cypress tree located on Thompson's Island.
It's believed that the tree was spray-painted sometime before July 1.  The tree is estimated to be over 300 years old and is one of the oldest and largest cypress trees in that section of the river.
The city's arborist is assessing damages.
"The park is closed to the public, and we're asking people to not take action individually to try to take care of the graffiti," said Jeff Caldwell, Director of Neighborhood Services/City Marshal. "Certain types of cleaners or actions may do more harm than good to the tree."
Thompson's Island Park will remain closed to the public and anyone found in the park will be ticketed and arrested for trespassing.
Stokes Park located across the road will be open to visitors.
Anyone with information about the vandalism should call at 800.324.8477 or the City Marshal's Office at 512.393.8480.  CrimeStoppers will pay a reward of up to $1,000.00 for information leading to an arrest in this incident.