Video: Authorities investigate alleged hit-and-run involving special needs school bus in Cedar Park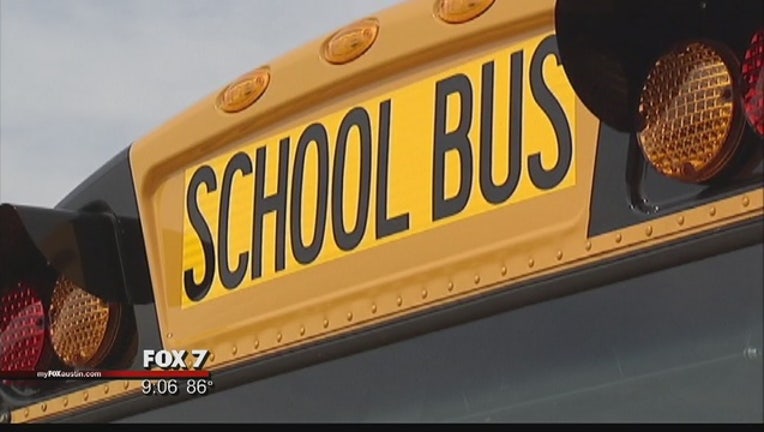 TRAVIS COUNTY, Texas - Caught on camera, surveillance video from inside of a Leander Independent School District school bus captures the moment an SUV side-swipes it and, continues driving.
It happened Monday morning on the 1800 block of Hatch Road next to El Salido Parkway.  Williamson County Sheriff Robert Chody tweeted the video Monday afternoon. 
"So to the vehicle that fled the scene, the Williamson County Sheriff's Traffic Unit will be investigating this and YOU WILL BE CAUGHT," the sheriff's office tweeted.
Officials said the dark colored Lincoln Navigator sideswiped the bus, which was transporting Leander ISD special needs students and in the process of loading one of them, was sideswiped.
The school bus was equipped with a forward facing video camera that reportedly caught the SUV driving away.
No injuries were reported.
If you recognize this vehicle or know anything about this incident, call the Williamson County Sheriff's office.