VIDEO: Distracted driver playing Pokemon Go crashes into Baltimore police car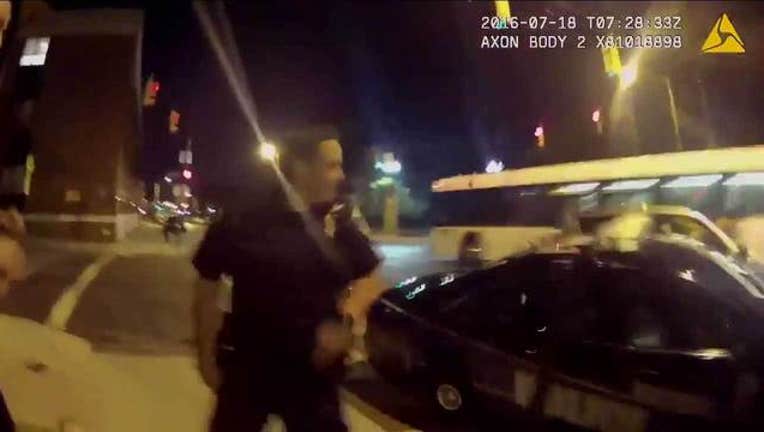 article
BALTIMORE - Baltimore police said a driver struck a parked patrol car while he was playing Pokémon Go, narrowly hitting officers standing nearby.
The crash occurred Monday at around 3:30 a.m. in the 2900 block of Eastern Avenue. It was all captured on an officer's body camera.
The police officers were standing on the sidewalk beside the unoccupied cruiser when a Toyota RAV4 collided into it. None of the officers or the passengers inside the Toyota was injured.
Police said the driver admitted to being distracted and was looking down playing the Pokémon Go game before hitting the patrol vehicle.
"That's what I get for playing this [expletive] game," the driver could be heard telling police on the officer's body camera video.