Video released of state representative kicked out of committee hearing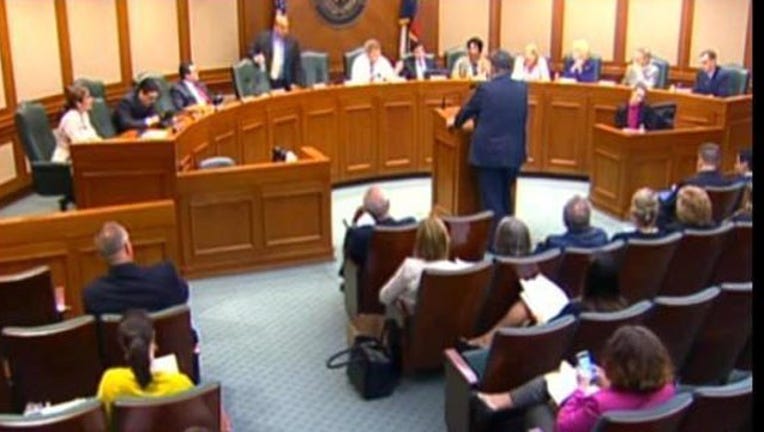 article
The Texas House of Representatives has released video of a heated conversation between two state representatives.
In it, State Representative Jonathan Stickland of Bedford is escorted out of the April 30th House Transportation Committee hearing.
One phone call was all the proof State Representative Joe Pickett of El Paso needed to accuse Stickland of ignoring legislative guidelines. When Pickett called someone who was listed as a witness and asked if the man was in the Capitol, the voice on the other end of the phone said "no."
"There are people that may have been perjured here tonight and you have broken the rules. You may leave," Pickett told Stickland during the April 30th committee hearing.
Pickett, who heads the Transportation Committee, accused Stickland of listing witnesses who were not present as being in support of his bill banning red light cameras.
"In our House rules it requires witnesses to be present to register," Pickett explained.
Stickland said the accusation was unwarranted.
"It's absolutely not true. I couldn't fill one of those things out if I wanted to. I've never done it before," said Stickland.
Regardless of Stickland's rebuttal, he was escorted out of the hearing by a House sergeant at Pickett's request.
Representative John Keumpel of Seguin, who heads the House Committee on General Investigating and Ethics said allegations of broken rules will be investigated. Keumpel said in a statement that the Texas Rangers division has been asked to aid in the investigation.
Stickland said he isn't worried.
"That specific statement says nothing about Jonathan Stickland or any of my staff or anything in particular. It's an investigation into the process and no one has told me any different," said Stickland.
The video of Stickland and Pickett's exchange at the committee hearing was being held for the investigation. That video was released to the public Friday.