Vietnam veterans honored at the State Capitol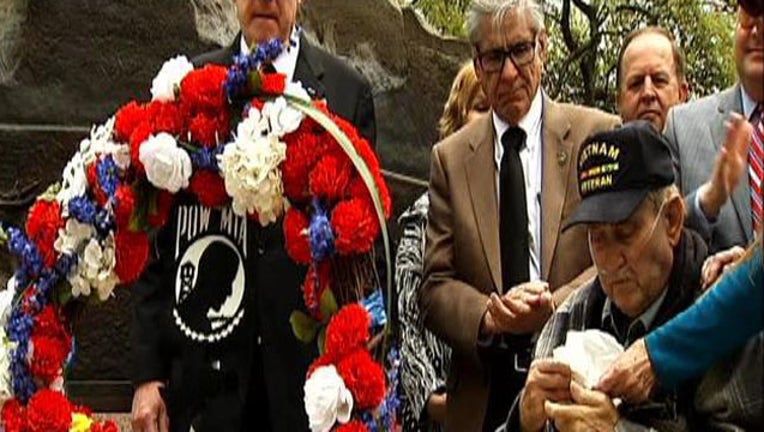 article
AUSTIN, Texas - There was a special ceremony Monday morning honoring Texas' Vietnam War veterans on the Capitol grounds.
It took place at the Vietnam Veterans Monument.
State Senators Juan "Chuy" Hinojosa and State Representative Wayne Smith joined Monument Committee Chairman Robert Floyd to lay a wreath at the monument in tribute to their fellow Texans who served in Vietnam.
Hinojosa served in the U.S. Marine Corps in Vietnam and Smith and Floyd served in the Army.
March 29th is the anniversary of the day the last U.S. combat troops left Vietnam in 1973 and has been legislatively designated as Texas Vietnam Veterans Day.
The Texas Capitol Vietnam Veterans Monument was dedicated March 29, 2014.