Vigils in Austin for victims of Orlando mass shooting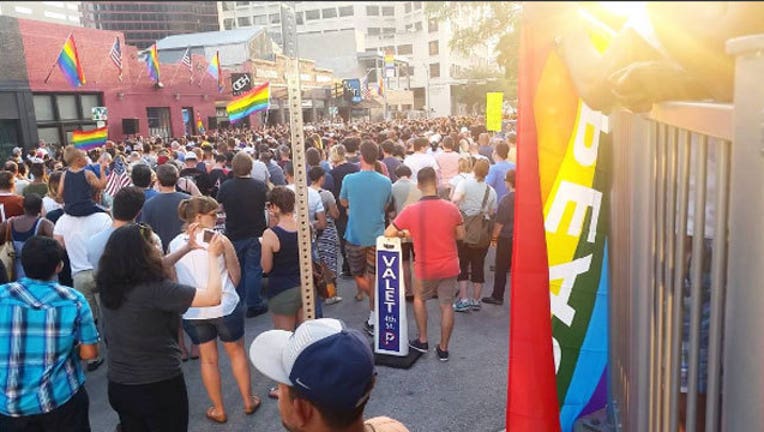 article
Vigils will be held in Austin on Sunday for the victims of a mass shooting at a nightclub in Orlando, Florida. 
A gunman who may have pledged allegiance to ISIS opened fire early Sunday morning in a packed Orlando nightclub, killing 50 people and wounding at least 53 more in a bloody scene that ended hours later when police stormed the building and killed the shooter.
The shooting in Orlando at Pulse, which bills itself as "the hottest gay bar" in the city and was packed with more than 300 people for "Latin Night," was reported minutes after 2 a.m. Sunday. In addition to those killed inside the club, at least 53 people were taken to area hospitals.
The first vigil will be held at the Texas State Capital south steps from 6 to 7 pm. It is organized by local interfaith leaders and the LGBTQI community.
A second vigill, organized by Austin PRIDE and The Austin Gay and Lesbian Chamber of Commerce, will be from 7:30 to 9 pm on 4th Street and Colorado Avenue. To learn more and join the event on Facebook, click here. 
The group also set up a GoFundMe to raise money for the victims.