Wall of water heading to Lake Buchanan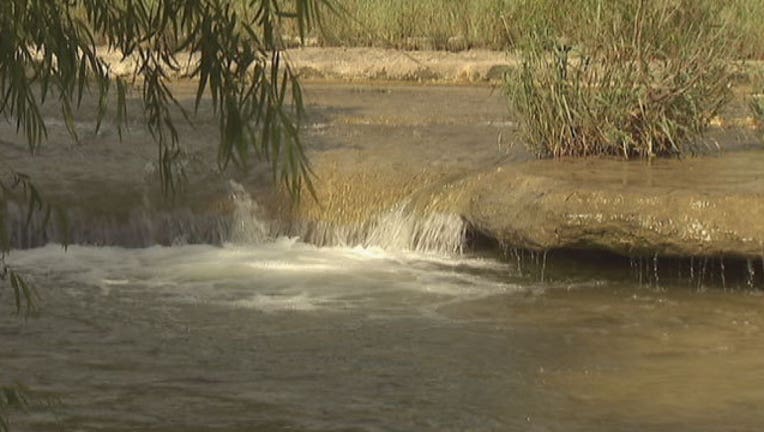 article
What could be a wall of water is heading down the Colorado River. It's from all the heavy rain that has fallen over Brownwood and parts of West Texas.
At Colorado Bend State Park the water wasn't even knee deep, but with a flood surge on the way park rangers started evacuating guest. Ernie Sarabia and his family arrived at the park on Monday, the weather threat has them heading back home to Dallas.
The steep limestone cliffs can turn the Colorado River into a flash flood pipeline.  The possibility of a 20 to 30 foot surge had park hosts Rod and Annete Huffaker striking camp. Even park employees are not taking changes.  Picnic tables are being moved as well as office computers and other equipment.
After the water moves through the bend it will head downstream to Lake Buchannan, a lake that has not fully recovered from the drought. In 2011 Lake Buchannan was so low long submerged ruins like those from the Old Town of Blufton were high and dry. But now landmarks from the drought are disappearing almost as fast as those who were planning on camping along the Colorado.