Weather cancelations and delays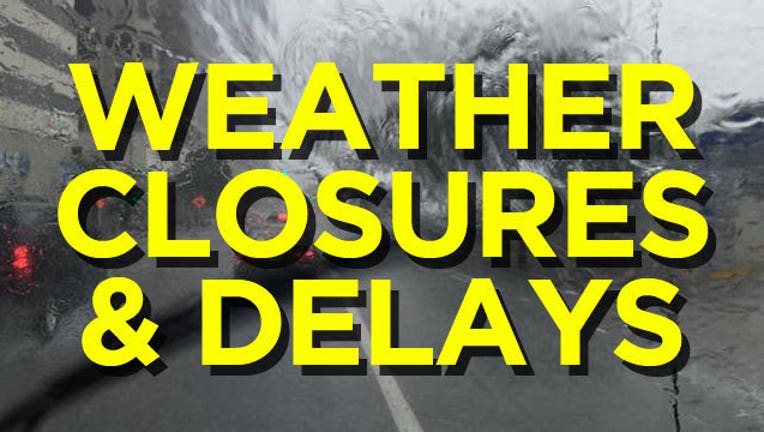 article
The following events and activities have been canceled or delayed due to the weather.
As of 2 PM 10/30:
All AISD after school activities, including athletics, has been canceled or rescheduled. No events Friday night.
Manor ISD after school activities, including LEAP, have been canceled. Manor vs. Connally football game still scheduled for Friday night. 
Mobile Polling Location at Dove Springs Recreation Center located at 5801 Ainez Dr. will not open. Other polling locations operating as usual. More info here.
ABIA says airfield currently closed due to weather as of 10:56 AM. Further updates forthcoming.
Manor ISD has canceled afternoon Pre-K classes and morning Pre-K sheltering is in place because buses can't run at this time (10:14 AM 10/30)
Texas State has closed the San Marcos & Round Rock campuses and canceled classes for Friday (10/30)
Comal ISD has canceled all classes for the remainder of the day (More info)
The Domain's Halloween Party on the Plaza has been canceled due to the inclement weather. People are advised of a free event that's an indoor alternative at Lakeline Mall. More info here.
Leander ISD has canceled Friday night's football games and rescheduled for Saturday. The Vista Ridge vs. Leander football game has rescheduled for 2 PM Saturday. 
Eanes ISD has rescheduled the Del Valle vs. Westlake football game for 2 PM Saturday. 
Lockhart ISD has canceled all Friday activities. 
Georgetown ISD has rescheduled Friday football games for Saturday at 2 PM and 7 PM.
Bastrop ISD has canceled all after school activities for Friday. 
Round Rock ISD has rescheduled all football games for Saturday at 2 PM. 
The Barton Creek Greenbelt will be closed Friday. Conditions will be revaluated Saturday morning.