What is it? Unknown object on I-35 in Round Rock
ROUND ROCK, Texas - Many people are still trying to determine exactly what was captured on traffic cameras along I-35 in Round Rock.
The object was seen on a camera showing I-35 North at FM 3506 and Old Settlers Boulevard.
The traffic camera showed an object of some kind with some people speculating it might be a live animal, like a dog or a small cow. However, it didn't appear to be moving and no cars stopped as they drove by it.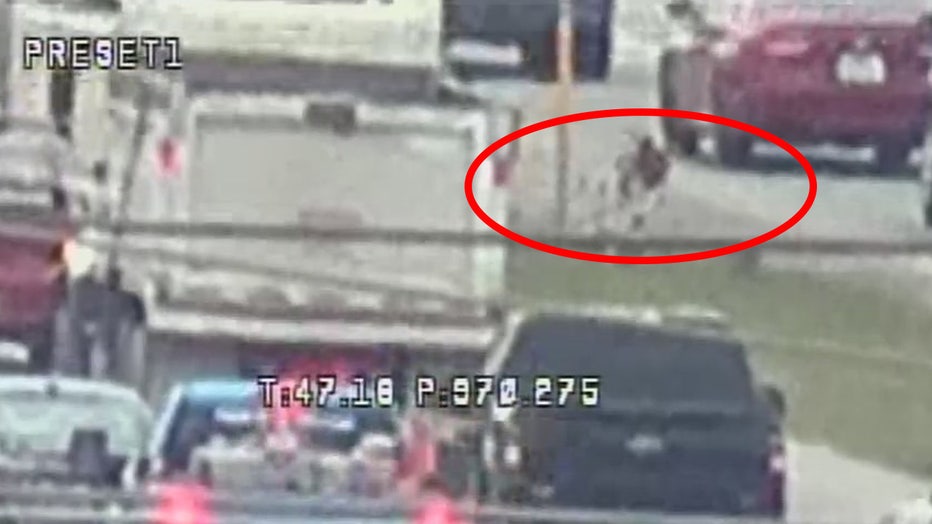 Others speculated it may be a memorial of some kind, and it was a cross with a balloon.
A spokesperson for the Round Rock Police Department told FOX 7 Austin that officers received a call about something on the median but that the caller did not provide what the animal/object was. 
When officers responded to the scene, the spokesperson said they did not locate anything at the location.