Williamson County reports first coronavirus cluster at nursing home, 46 confirmed cases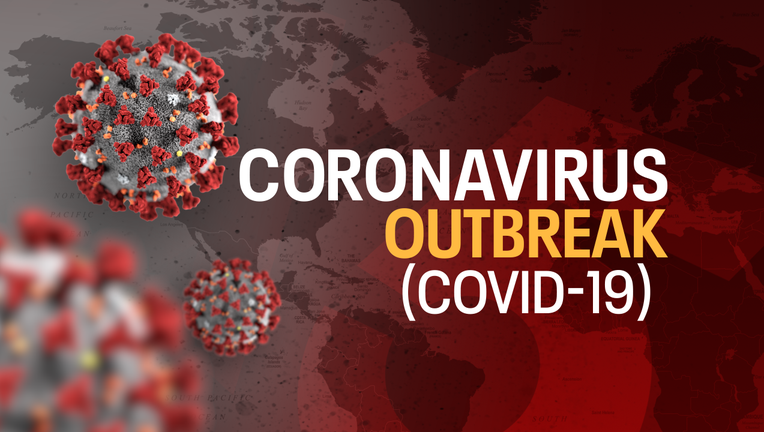 article
WILLIAMSON COUNTY, Texas - Williamson County officials have reported the first cluster of COVID-19 coronavirus at an area nursing facility. 
An ongoing investigation led by the Williamson County and Cities Health District (WCCHD) has reported that this is the first cluster at a nursing home with 46 confirmed cases of staff and residents. 
"Our top priority, from the beginning, has been to protect our most vulnerable residents," said County Judge Bill Gravell. "We are putting all of the resources we have available into isolating this cluster so that no others will be infected." 
RELATED: Track COVID-19 in Texas
According to the county, WCCHD is working closely with the facility to mitigate the spread of the virus among residents and staff. 
"It was truly a partnership to be able to immediately take action to test all patients and staff. We appreciate the support from the nursing home staff, Williamson County EMS, Sheriff's Office and others," said Dr. Lori Palazzo, Williamson County, and Cities Health District Health Authority. 
The location of the nursing home was not included in the report from the county. 
Updated control orders issued on April 23, stipulate that if there is a confirmed case of COVID-19 in a facility, all patients, staff and next of kin must be notified.
RELATED: LIST: Confirmed coronavirus cases by county
Additionally, in the event of a cluster at a facility involving two or more patients, the facility: 
Will be restricted from receiving any new patients into the facility or any returning patients to the facility until the facility has been cleared by the WCCHD. 
Will be required to make available for testing, if requested, all clinical staff, non-clinical staff, and contractors.  
A "Strike Team" of additional personnel and equipment may be deployed to supplement staffing at your facility until the facility outbreak is controlled as determined by WCCHD. 
CLICK HERE FOR THE LATEST INFO ON THE CORONAVIRUS OUTBREAK
---
FOX 7 Austin is working to keep you up to date with coronavirus, with both local and national developments. Every weekday we're live at 12 p.m. with a special show reporting the latest news, prevention tips and treatment information.
You can watch live in your FOX 7 Austin app or on the FOX 7 Austin Facebook page.
You can also get the latest COVID-19 news from around the country at coronavirusnow.com.