Wind damage in Smithville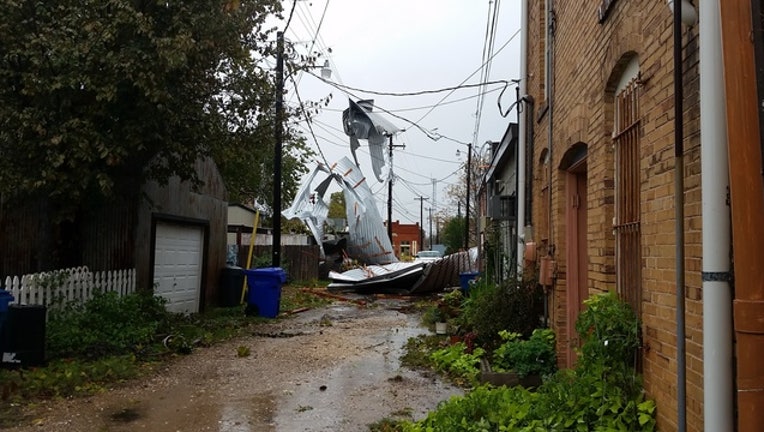 article
Strong winds hit Smithville at around 3 a.m. causing some damage.
Smithville City Manager Robert Tramble says a tin roof which was covering up an older roof was blown off the Old Pines Hotel which is now a privately owned workshop.
The tin roof was blown to the other side of the block. A portion of the tin roof came down on some power lines, wrapping itself around the lines, and caused some power outages.
Other areas of Smithville had trees blown down.
In another area near Old Lake Road and Highway 71, four utility poles are down near the railroad tracks. A train is detained because of the poles being down.