Woman gets 10 years for putting nail polish remover in baby's bottle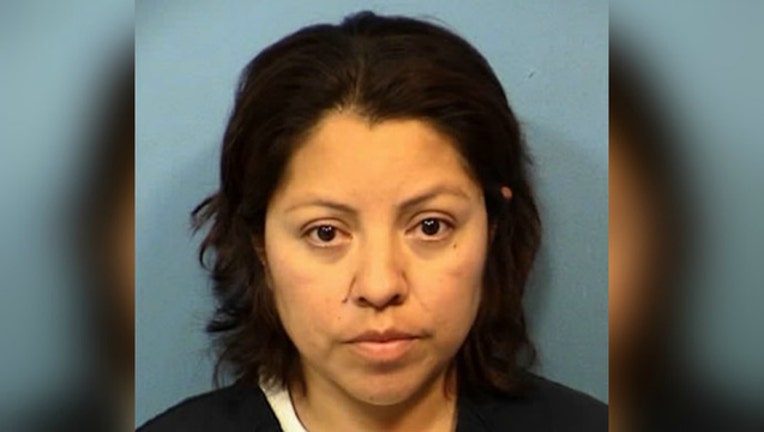 article
SUN TIMES MEDIA WIRE - In what prosecutors called a "disturbing case," a west suburban woman convicted of trying to poison her baby stepdaugther with nail polish remover has been sentenced to 10 years in prison.
"The very idea that anyone would purposely give a potentially deadly substance to an infant is shocking," DuPage County State's Attorney Robert Berlin said in announcing the sentence against 37-year-old Andrea Vazquez-Hernandez of Carol Stream.
Vazquez-Hernandez was found guilty in July of attempted aggravated battery causing great bodily harm to a child under 13, according to the state's attorney's office.
Judge Brian Telande, who found Vazquez-Hernandez on July 11, sentenced her Friday morning to 10 years.
On May 29, 2016, police officers were called to a home in 600 block of Hearth Lane in Carol Stream about the possible poisoning of a 17-month-old girl.
The baby's father, who called police, said he tried to give her a bottle of milk that afternoon. After starting to drink from the bottle twice, "the child immediately spit out the contents of the bottle," prosecutors said.
The man took the child to the emergency room, but all tests came back normal and she was released.
Police later discovered that "at some point earlier that day, the victim's stepmother allegedly added approximately one inch of nail polish remover to the baby bottle," prosecutors said.
Vazquez-Hernandez was arrested that night, and has been held in the DuPage County Jail on a $250,000 bond since May 31, 2016.
Prosecutors said she wanted to poison the baby to punish her husband, who had fathered the child with another woman.
The defense at one point asked the judge to dismiss the case, claiming that since the baby never drank the polish remover, there was no battery. The judge dismissed the motion, but said it could be brought up on appeal.
"Thankfully, the infant did not suffer any serious injury as a result of Ms. Vazquez-Hernandez's attempts to cause her harm," Berlin said in a statement. He said the sentence would "hold her responsible for her deplorable actions."
By law, she will be required to serve at least 50 percent of her sentence before being eligible for parole.