World-renowned opera singer mourned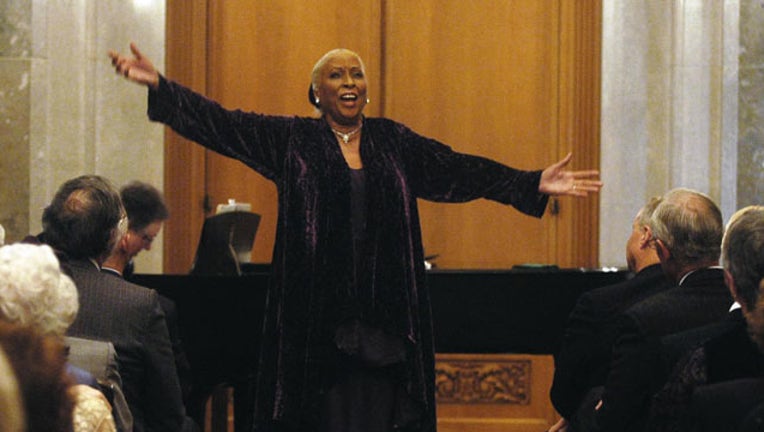 article
AUSTIN, Texas - Alumna Barbara Smith Conrad whose career touched the lives of many died of complications related to Alzheimer's disease Monday morning.
Conrad was one of the first African American students to attend the University of Texas at Austin. She was admitted to the university in 1956.
"Barbara Conrad was a trailblazer - from her Precursor days at UT in 1956 and throughout her distinguished opera career," president of UT Austin Gregory L. Fenves said. "Her accomplishments and tenacity represent an important chapter in the university's history. We will miss her talents and presence on the Forty Acres and beyond."
In 1957, Conrad auditioned for the university's production of "Dido and Aeneas," political controversy arose when she won the role of Dido, the queen of Carthage opposite a white male student as Aeneas her lover.
The biracial casting garnered much negative attention and escalated to Texas legislature. Lawmakers threatened to pull funding and the president of the university removed Conrad from the cast.
"I felt so trapped," Conrad said of the experience. "I wanted to just say everything that came into my mind, but I was trying to be that person who was a healer. That was part of the upbringing. You tried to make peace and not war."
Conrad continued her academic career and graduated from UT Austin. She went on to have a successful career as an opera singer and performed with New York's Metropolitan Opera for eight years.  
She performed leading operatic roles with the Vienna State Opera the Teatro Nacional de Venezuela,  the Houston Grand Opera, New York City Opera, Pittsburgh Opera and many other opera houses throughout the United States, Canada, Europe and South America.
In honor of Conrad, the UT Austin Ex-Students' Association named Conrad a Distinguished Alumna in 1985, and the university honored her with the founding of the Barbara Smith Conrad Endowed Presidential Scholarship in Fine Arts.
"Barbara Conrad will long be remembered around the world for her huge international career in opera. She's a great credit to The University of Texas. On the Forty Acres she'll never be forgotten as a student who had the courage to stand - and sing out - against segregation at The University of Texas," said Doug Dempster, dean of the College of Fine Arts.
Conrad continued to coach opera students well into the 1990's and performed in two concerts in 2011.