X Games Austin almost here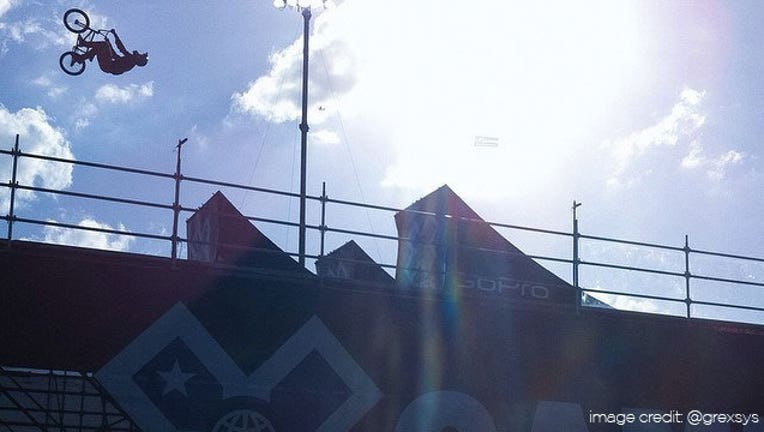 article
X Games Austin begins tomorrow at Circuit of the Americas and in Downtown Austin.
If you're near the State Capitol around lunchtime you'll see athletes practicing the impressive Moto X Step Up event. Moto S Step Up is like a 30 foot high jump on a motorcycle.
The layout at Circuit of the Americas is looking much different than this time last week. FOX 7 had a sneak peek from the grandstand a week ago and today everything has finally come together.
Some of the athletes already getting a feel for it, X Games rookie and NASCAR Hall of Famer Rusty Wallace was on hand today.
After retiring back in '05, the popular driver made the easy transition to broadcasting but has been missing the adrenalin. Wallace will make his X Games debut in Off-Road Truck Racing Sunday. X Games Austin runs tomorrow through Sunday. Wallace's event is on that final day, scheduled for 12:30.