Band has their equipment trailer stolen after playing show in Fort Worth
FORT WORTH, Texas - An Atlanta based band that was in North Texas for a show said their equipment was stolen from their hotel Friday night.
They said whoever took the instruments were professionals, making sure to not take anything with a tracker on it.
Nicholas Niespodziani and his band, Yacht Rock Revue, were riding high after opening for Grammy-award winning artist Kenny Loggins at Dickies Arena in Fort Worth Friday evening.
"One of the highlights of the career for our band so far," Niespodziani said.
A highlight that was followed by a lowlight when they woke up at their hotel the following morning.
"Found our trailer had been removed from the back of our van and stolen," Niespodziani said.
[REPORTER: "How much money are we talking about? How much was all of that worth?"]
"I would guess in the range of $150,000," Niespodziani said. "Every guitar, saxophone, flute, bass, drum, every instrument that we need to do our show."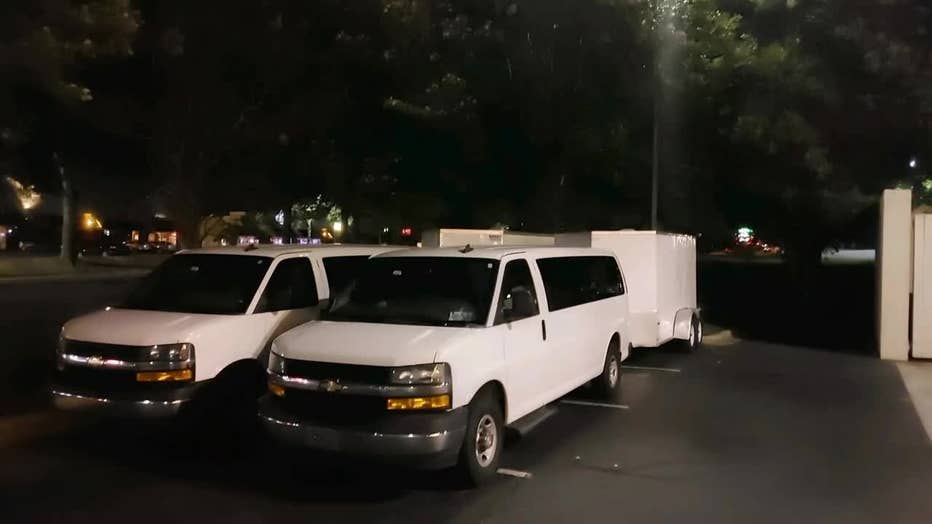 The Hampton Inn & Suites Fort Worth/Forest Hill Hotel told FOX 4 its security cameras are not working.
The band filed a police report with Forest Hill Police Department in hopes of finding who is responsible.
The band thought they were prepared to prevent something like this.
"Our trailers were backed up within six inches of each other, so they cut off the locks that connected the trailer to the van and the hitch, they disconnected the transmission to the van and pulled the van forward 15 feet from where it was parked to get it out of the way so they could hitch the trailer up," Niespodziani explained.
They even had a couple of Air Tags inside instrument cases to track locations, but it appears whoever stole the trailer ditched those cases in a Fort Worth neighborhood.
"It was definitely done by a professional crew, this wasn't like a smash and grab," Niespodziani said.
Yacht Rock Revue, based in Atlanta, has dozens of shows scheduled throughout the United States this year.
They're now renting and using backup gear since theirs is gone.
"It's tough because you have an emotional attachment to these objects and also like the way you perform, like the muscle memory of that certain guitar or that certain saxophone, how it reacts and how it feels when you play," Niespodziani said.
They have insurance, but hope their instruments are recovered and whoever is responsible is caught.
"It's emotional whiplash," Niespodziani said. "It just feels so violating."