Blue Jays turn to Stroman in deciding Game 5 against Rangers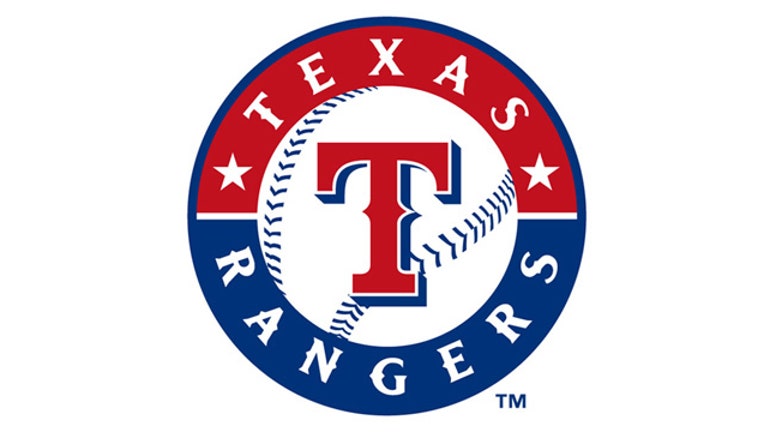 article
TORONTO (AP) — The Toronto Blue Jays stacked a pair of former Cy Young Award winners to prolong their stay in the AL Division Series.
For the deciding Game 5, they'll turn to a starter who was once expected to miss the entire season.
Marcus Stroman, who tore a ligament in his left knee during a spring training fielding drill in March, will get the ball when the Blue Jays host the Texas Rangers in a winner-take-all affair on Wednesday afternoon.
"He's defied all the odds, that's for sure," manager John Gibbons said. "If anybody can rise to the occasion, it would be him."
Stroman went 4-0 with a 1.67 ERA after rejoining the rotation in mid-September. He'll face Texas lefty Cole Hamels.
After losing the first two games at home, then bouncing back in Game 3 on Sunday night, the Blue Jays routed the Rangers in Texas. Toronto started knuckleballer R.A. Dickey, the 2012 NL Cy Young winner, and replaced him during the fifth inning with hard-throwing left-hander David Price, who won the AL award in 2012.
Now Stroman, who spent most of the summer rehabbing his knee at Duke University while also finishing up his degree, will try to pitch the Blue Jays into their first AL Championship Series since 1993, when Toronto won the second of back-to-back World Series titles.
"I'm just so excited for this opportunity," the 24-year-old righty said Tuesday as the Blue Jays held an optional workout. "Those dog days at Duke when it's kind of tough to get through a workout with the knee pain, that's what you kind of have in the back of your mind to keep you going."
"Obviously, it's a perfect situation that kind of played out in my head, and it's happening. I get the chills just thinking about being in the position that I am now," he said.
Blue Jays general manager Alex Anthopoulos sat in the back row of the press conference room Tuesday and listened as Gibbons and Stroman addressed the media. Speaking in the hallway afterward, Anthopoulos acknowledged it was quite a setback when Stroman first suffered his injury.
"I might yell a little bit, but I don't throw stuff and bang walls," Anthopoulos said. "I just got in the car and drove for a little bit."
By July, as he continued to receive positive updates on Stroman's recovery, the Blue Jays GM started to believe a comeback was likely.
"We factored it in when we were looking to acquire starters," Anthopoulos said, "but you had no assurances and no guarantees. Even when he got injured we knew there was a chance, you just don't want to count on it."
After a series of simulated games at Toronto's spring training facility in Dunedin, Florida, Stroman started at Class A Lansing on Sept. 2, striking out seven in 4 2-3 hitless innings. He struggled in a Triple-A game against Pawtucket on Sept. 7, but bounced back to beat the New York Yankees in his season debut five days later.
"After that we all felt, 'We need this guy, let's see what he can do,'" Gibbons said. "He took off with it."
First baseman Chris Colabello, who previously played against Stroman in Double-A, said the outgoing pitcher with the dyed-blonde hairdo has become "like a little brother to me," one he has every faith in for Game 5.
"Stro just exudes greatness, confidence, belief," Colabello said. "Whatever word you want to use to describe him, he's all of that. Watching him pitch brings energy to the fans, brings energy to us. Nothing surprises me when it comes to Stro."
Stroman allowed four runs, three earned, over seven innings but didn't get a decision in Game 2, which Texas won 6-4 in 14 innings.
"Look, he's a tough opponent," Rangers manager Jeff Banister said Tuesday as his team worked out in Texas before flying to Toronto. "This kid's got electric stuff."
Catcher Chris Gimenez said it will be important for the Rangers to try and slow down Stroman's pace.
"He loves to work quick," Gimenez said. "He's very exuberant on the mound with his emotions, and that's a good thing, don't get me wrong. But for us to be successful, we've really got to stick to our game plan, which is bringing him up in the zone, slowing him down and getting him in the middle of the plate."
Just as he was in Game 2, Stroman will be opposed by Hamels.
"Who else would you rather have on the mound when you have to win a game than your ace?" Gimenez asked.
The Rangers also hope to have four-time All-Star and four-time Gold Glove winner Adrian Beltre in the lineup again Wednesday. The slugger left Game 1 with a strained back but returned with two hits in Game 4. Banister said Tuesday that he hadn't heard anything new from his training staff about Beltre's condition.
"I take that as we're all good," Banister said.
The Rangers, who brought up infielders Joey Gallo and Ed Lucas from their Fall League team as insurance after Game 1, returned those two players to Phoenix on Tuesday.
Gibbons wouldn't say whether Price, who threw 50 pitches in a three-inning relief stint Monday, would be available out of the bullpen again Wednesday.
"I wouldn't necessarily count on it," Gibbons said. "David was very instrumental in getting us here but he's not here to be abused, either."
Still, with left-hander Brett Cecil out for the playoffs after tearing his left calf in Game 2, and fellow lefty Aaron Loup away from the team for personal reasons, Price is the only left-hander on Toronto's active roster. Asked about Loup's status Tuesday, Gibbons said he didn't know when the sidearming southpaw would rejoin the Blue Jays.
___
AP Sports Writer Stephen Hawkins in Arlington, Texas, contributed to this report.